Modern labyrinth bearing protection seals can protect precision elements from contamination.
Bearings are precision components that require clean lubrication in adequate amounts to ensure a long, trouble-free life. Even small amounts of contamination or slightly elevated temperatures can lead to bearing failure.
A study of equipment reliability conducted at a major refinery concluded that 40 percent of rotating equipment failures (pumps, mixers, etc.) were attributable to bearing failure. It further estimated that 48 percent of bearing failures were due to particle contamination and 4 percent were due to corrosion (caused by liquid in the oil). In fact, bearing oil contamination accounts for 52 percent of bearing problems and 21 percent of rotating equipment failures.1 If water, dust or other process fluids enter a bearing, it is headed for trouble. Modern labyrinth bearing protection seals can help prevent these issues.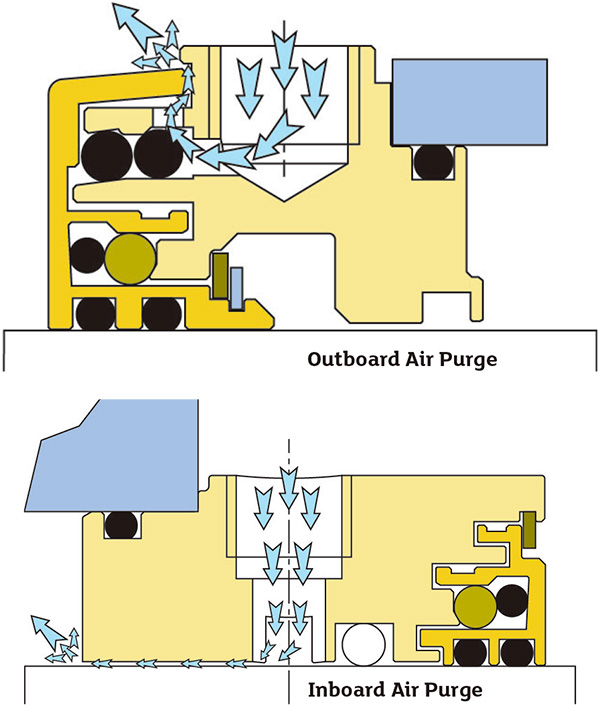 Figure 1. While the shaft is rotating, a micro-gap opens, allowing the thermal expansion in the bearing housing. While the shaft is not rotating, the micro-gap is closed, forming a perfect vapor seal (Images and graphics courtesy of AESSEAL)
Dust Contamination
Dust in the production environment is a major problem for bearings. Heavy dust is made of particles as small as 50 microns that can become airborne.
Because they fall at about 200 millimeters per second, these particles are unlikely to move beyond the production area. Heavy dust is readily seen as a cloud with the naked eye.
Light dust, which is smaller than 50 microns in size, may stay in the air for more than 30 minutes. This type of dust can travel well beyond the manufacturing site, although it is commonly seen as a fine coating when it settles on machinery, bearing housings and other surfaces.
Both types of dust are a concern because even light dust will find its way into a bearing. Although the housing offers some protection, ingress still happens. One significant factor in bearing oil contamination is the breathing process that occurs with all rotating equipment.
When equipment rotates, the bearing housing heats up, and the oil and air mixture inside expands and is forced through the seal. The problem arises when equipment cools, because the oil and air mixture also cools and contracts, sucking air laden with dust from the external atmosphere through seals back into the housing. Over time, dust builds up inside the bearing and eventually leads to oil contamination, abrasion to components and bearing failure. Bearing seals must facilitate this breathing cycle to extend bearing life, while preventing dust contamination.
Some modern labyrinth seals with an air purge design are suitable for use in extreme environments and applications where contamination may completely cover the seal or equipment (see Image 1). These use a positive air purge to enhance the performance of the labyrinth in combination with mechanical seal pressure balancing technology to maximize the performance of the seal and minimize air consumption.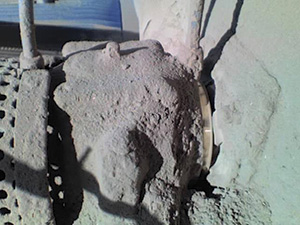 Image 1. Three months after running, the air purge still keeps dust away from the stator to rotor interface.
Humidity & Moisture Contamination
Moisture can enter bearing housings through old-style labyrinth seals or lip seals as airborne water vapor or as a stream of water from hose-down operations. It can also enter through other ways, such as the breather vent or from the widely used non-pressure balanced constant level lubricators or abraded oil ring material.

Figure 2. When equipment rotates, the bearing housing heats up, and the oil and air mixture inside heats up forcing air through the seal. As equipment cools the oil and air mixture contracts, it sucks air from the atmosphere.
Water vapor present in the atmosphere is also a cause of many contamination problems. Even though the air in a production plant may appear to be dry, moisture is always present. Warm air can hold more water vapor, so the hot air around machinery will have a higher relative humidity.
The pathway for water vapor entering the bearing starts when the bearing house begins to breathe. As the machine cools, this warm, moisture-laden air (along with airborne dust) is sucked back into the housing. As the equipment continues to cool and reaches dew point, minute water droplets form inside the bearing. This moisture builds up, causing corrosion and eventually failure.
Moisture and humidity alone contribute to damage within mechanical components, however when coupled with noxious elements from the air around the production process, it can create an even more corrosive combination for bearings.
Pages