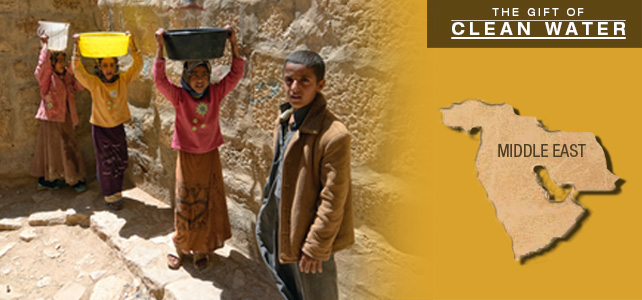 The Middle East is a region of stark contrasts. The nations of the Gulf Cooperation Council (GCC) hold some of the world's largest oil reserves and are the cornerstone of the global energy market. However, these countries have some of the most vulnerable clean water sources in the world—and the demand for water is only growing.
In the Middle East, produced water from oil and gas operations wastes more than 73 million barrels per day. In regions characterized by unconventional production of oil, such as tight oil and oil sands, a single well can require up to 5 million gallons of water.
In Abu Dhabi, the capital of the United Arab Emirates, the expected peak water supply will be 862 million gallons per day by 2030. By the same year, expected peak water demand will reach 1.36 billion gallons per day—more than double the expected peak water supply, according to the Abu Dhabi Water Authority.
Water scarcity has been a worsening problem across the region since the early 2000s. According to the U.N., water us as a percentage of renewable resources is almost 1,000 percent; in the UAE, the percentage is closer to 2,000 percent.
The GCC is now discussing the concept of a water budget, at the heart of which is the principal that a fixed volume of water per person will be specifically determined.