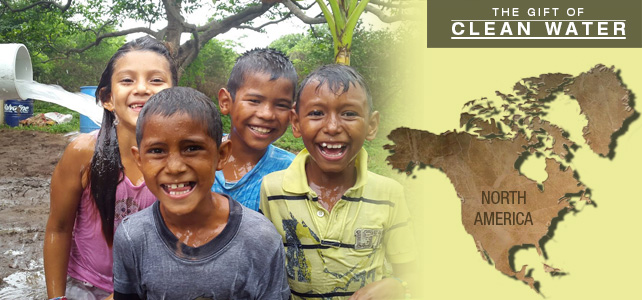 While 99 percent of Americans and 100 percent of Canadians have access to clean drinking water, North America is facing water scarcity that could have serious implications for the future. Last year, seven states faced severe drought characterized by loss of crops and water shortages. These include Texas, Oklahoma, Arizona, Kansas, New Mexica, Nevada and California, which have been facing extreme drought for nearly four years.
When rainfall is scarce, reliance on groundwater increases. While aquifers can supply adequate amounts of water for a time, they will eventually run dry if the water is extracted faster than it can be replenished—a risk that is much more serious in times of drought.
Aquifers across the nation—including those in Central Valley in California, the Colorado River Basin and the Great Plains—are being depleted, mostly from agriculture. According to a study published in 2013, groundwater depletion is taking place significantly faster than it has in recent years. In fact, nearly 6 cubic miles of groundwater is extracted each year in the U.S., up from the average of 1.48 cubic miles per year that was pumped per year between 1900 and 2008.
Other water sources, such as Arizona's Lake Mead, are also drying up. One study predicted that by 2021, this source that provides water for more than 20 million people will be empty.
A 2013 article by Business Insider reports that some of the U.S. regions most at risk in the future include New York metro and Washington D.C.
As the population in North America continues to increase exponentially, this reduction in the availability of water has implications for food production, the economy, and future technologies and processes. 
In an effort to reverse the effects of water scarcity in North America, many companies are developing innovative solutions to fortify the continent's aging infrastructure and preserve humanity's most vital resource. 
Articles