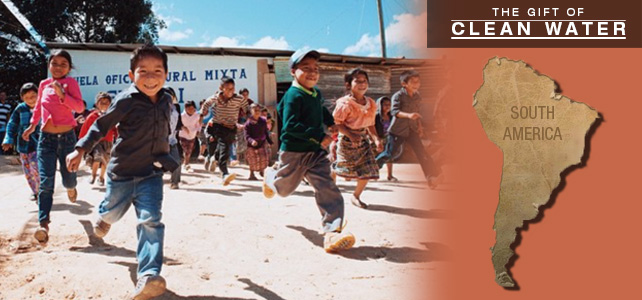 South America has its fair share of fresh water. Four of the 25 longest rivers on earth flow through Latin America, and several of the world's largest lakes are located in this region. Further, the Amazon Basin provides a large portion of the surrounding area's water. According to the Global Policy Forum, Latin America boasts one of the world's highest allocations of water per capita.
Yet, thirty-six million people in Latin America and the Caribbean still lack access to clean water, and this number threatens to grow as unsustainable water use, poor farming practices, desertification and poverty continue to change the continent's landscape.
Densely populated urban areas plagued by ailing infrastructure are a prime concern for South America's 386 million inhabitants. A Global Policy Forum report indicates that in 2004, 90 percent of some large cities' water supplies was lost through leaking pipes. Moreover, Mexico City at the time was extracting water from aquifers 80 times faster than it could be replenished.
Making the problem worse, much of this water is polluted by garbage, sewage and industrial waste, and overexploitation of groundwater resources threatens to wreak further havoc on South America.
Major economic disparity between the rich and the poor has often meant that the poor pay twice as much for their water as others do, and the water they do receive is often lower quality.
The good news is that many of these numbers are improving. The number of people who lack access to clean water has been on the decline in the past few decades, and the percent of the Latin American population with improved water sources and sanitation facilities is more than 90 percent, a vast improvement from previous years. In fact, the percentage of people who have access to save drinking water in Latin America has increased 9 percent from 1990 to 2010.