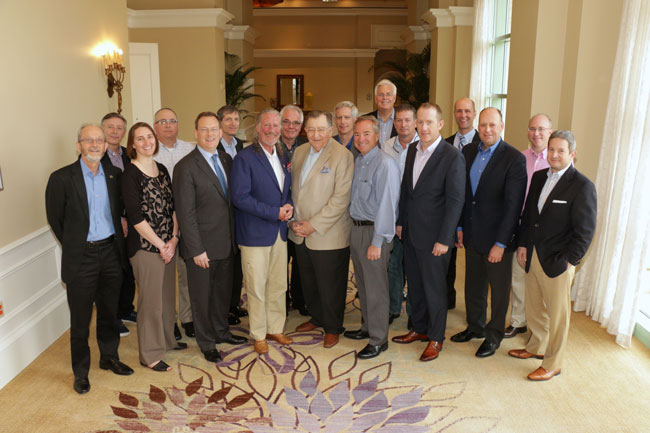 Front Row from left:Michael Cropper, Christy Bermensolo, Michael Michaud, John White, Jr., George Harris, John Kahren, Oakley Roberts, Peter Barry, Ken Napolitano; Back Row from left: Kim Jackson, Mark Johnson, John Donatiello, Brent Ross, Mark Kreinbihl, John Miersma, Delancey Davis, Jeremy Frank, Mark Chaffee; Not pictured: Al Huber, Stan Knecht
PARSIPPANY, New Jersey (May 8, 2018) -- TACO, Inc. CEO John White, Jr. will chair the Hydraulic Institute 2017-2018 Board of Directors for a two-year term, the organization has announced.
White was elected as chairman alongside John Kahren, who will serve as board president for the same term. Kahren is president of SPP Pumps, Inc.
In addition, three new directors joined the board of Directors for three-year terms:
Christy Bermensolo, CEO, Engineered Software, Inc.
Brent Ross, Director - Core/Hydronics Customer Solutions Group, Armstrong Fluid Technology
Oakley Roberts, VP, Product Management and Global Sales, ARO Fluid Products, Ingersoll Rand Industrial Technologies