Using supplemental specifications and upgrading during pump repair provides reliability.
Many pump failure statistics compiled inside refineries and petrochemical plants point to mechanical seals as the pump system component that fails most frequently. The engineers and technicians assembling these data usually choose to stay silent. Regrettably, their plant managers often believe they have an unspecified competitive advantage by not releasing the data. Consulting engineers sign confidentiality agreements.
Current American Petroleum Institute (API) standards, however, have enabled the hydrocarbon processing and other industries to take large leaps in reliability improvement and downtime avoidance. For decades, these API standards have contained seal flush plans that allow users to specify and manufacturers to offer seal support systems that suit the specific requirements of a particular pumping service.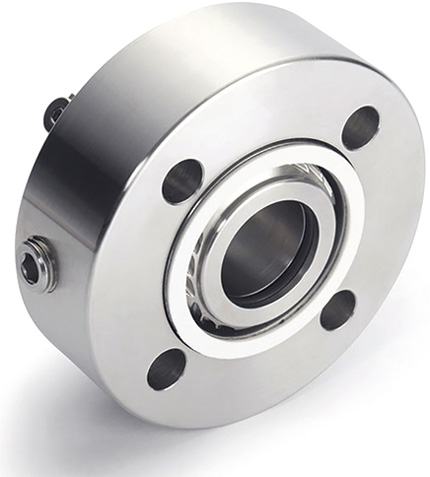 Image 1. A CPRS engineer investigates pump upgrading opportunities (Courtesy of Hydro Middle East, Technopark, Dubai, UAE)
Figure 1. An innovative mechanical seal (left) incorporating a bi-directional tapered pumping device (right). (Courtesy of AESSEAL Rotherham, UK, and Knoxville, Tennessee, USA)
In addition to evaluating the many important piping plans described in the API literature, seal upgrading is another valuable pursuit that is best coordinated with the component pump repair shop (CPRS). Figure 1 depicts a well-proven tapered pumping device that was first introduced nearly 10 years ago. Reliability engineers must become familiar with the merits of different seal flush plans. Figures 2 and 3 provide an example of changing from API Plan 21 to Plan 23.
In fluid machinery operating with higher-temperature media, single seals often require cooling for reliable long-term service. In many services, this cooling may be needed to improve the temperature margin to vapor formation or to meet the temperature limitations of certain secondary sealing elements (such as O-rings) that were chosen based on life cycle, polymerization, coke formation or even chemical resistance criteria. In services where the seal temperature environment must be controlled, both piping plans (API Plans 21 and 23) are commonly used, but one may save energy while the other will not.

Figure 2. Seal Flush Plan 21—product recirculation from discharge through orifice and heat exchanger (Courtesy of AESSEAL)
Calculations on the seal plans depicted in Figures 2 and 3 illustrate the efficiency difference between two "process side" flush piping plans.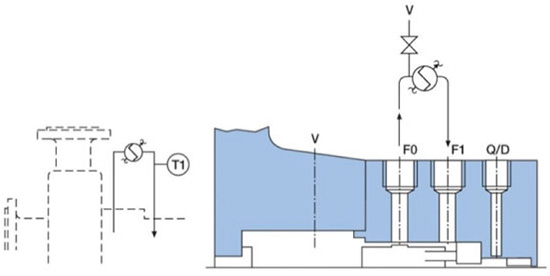 Figure 3. Seal Flush Plan 23—product recirculation from seal chamber through heat exchanger and back to seal chamber (Courtesy of AESSEAL)
These calculations involved a closely monitored boiler feedwater application in a modern combined heat and power (CHP) plant at a paper recycling mill. Operating at 160 C (320 F) and a seal chamber pressure of 8 barg, the example examines pumps originally fitted with a traditional 85 millimeter (mm) diameter seal. The seal faces received some cooling from the original API Plan 21 configuration (see Figure 2). The service life of the seal, however, was less than 12 months. This unsatisfactory seal life was attributed to heat exchanger fouling. Computer simulations indicated that, with Plan 21, the seal would be operating with a seal chamber temperature of 108 C (226 F) and with an exchanger heat load in excess of 14 kilowatts (kW).
Using the same basic operating parameters, a modern mechanical seal equipped with the bi-directional pumping device shown in Figure 1 and arranged per API Plan 23 (see Figure 3) yielded significant efficiency improvements. The seal chamber temperature was decreased from 108 C to 47 C. The heat exchanger load fell to 1.9 kW—less than 14 percent of the original Plan 21 system. The annual power savings proved sizeable. Switching to Plan 23 and not having to contend with heat exchanger fouling eliminated recurring maintenance expenses.
A Management Critique
Equipment failures that could be avoided often persist because of human error. Plants lack the investment in education, personnel, tools and time necessary for preventing these mistakes.
Large-scale investments in predictive maintenance devices and tools are often left idle or cannot be used because plant staff members have not been trained, mentored or taught to interpret data. For example, many end users who use computerized maintenance management systems (CMMS) are still reporting inadequate information such as "bearing replaced," "bearing failed" or "bearing repaired" instead of "bearing failed because of loose oil ring abraded, and brass chips contaminated the lube oil. Corrections made by upgrading to a clamped-on flinger disc." Facilities must practice failure analysis by taking remedial action instead of merely replacing parts.
Pages