In food-processing applications, this technology excels at product recovery and waste reduction.
Food processors often face leftover product in their tanks and pump inlet and discharge lines, leading to messy and wasteful operations. While precision is a top priority in food and beverage processing, many food processors also deal with day-to-day pumping challenges caused by equipment that cannot meet the demand.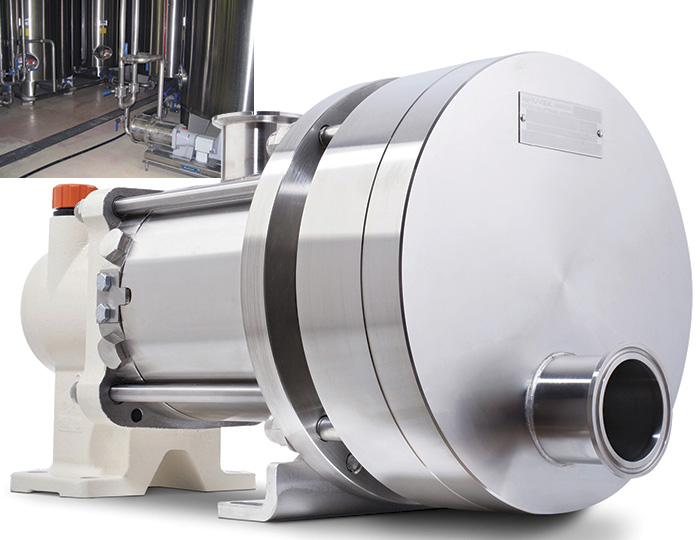 Image 1. While finished food products can be messy, their production must be pristine, which is why many food processors are benefiting from the incorporation of eccentric disc pumps into their operations. (Images and graphics courtesy of Mouvex)
Many plants use rotary lobe pumps and external circumferential piston (ECP) pumps, which are a close cousin to lobe varieties but with a different rotor and hub combination. In some cases, the performance of these pumps may fall short in the following areas of food production:
Product Handling: Lobe pumps produce more shear than desired in some cases, such as when handling low-viscosity or shear-sensitive products. This means delicate products such as yogurt and sauces can be damaged during the transfer process.
Accuracy: A sauce package that says 12 ounces should contain 12 ounces of product. A lobe pump's potential suction difficulties and constant wear can lead to inaccurate filling.
Product Loss: Most pumps are unable to properly recover product at the bottom of tanks or at the pump inlet and discharge lines. Lobe pumps also have seals, which are prone to leaks. These leaks could result in product contamination, messy spills and waste, increased maintenance, spoilage and cleanup costs.
For operators looking to maximize their production rates while minimizing ancillary costs, positive displacement eccentric disc pumps could be an ideal alternative to traditional lobe pumps.
The Challenge
The food-processing industry has many real-world examples of improperly applied lobe or ECP pumps that failed to meet the operational requirements of the processor. The following are a few specific cases.
Seal Separation
A globally recognized manufacturer of snack cakes, breads, cookies and crackers was experiencing problems in the cookie-coating line at one of its plants. The pumps used for this process would operate as expected for a short time before experiencing leaks. This resulted in a significant amount of product loss—as much as 100 pounds of chocolate coating every week—with the constant leaks requiring cleanup almost daily. While repairing the malfunctioning pump, the plant's maintenance manager discovered that an accumulation of chocolate coating between the pump's seals was spreading the seals apart, allowing the product to escape the pump.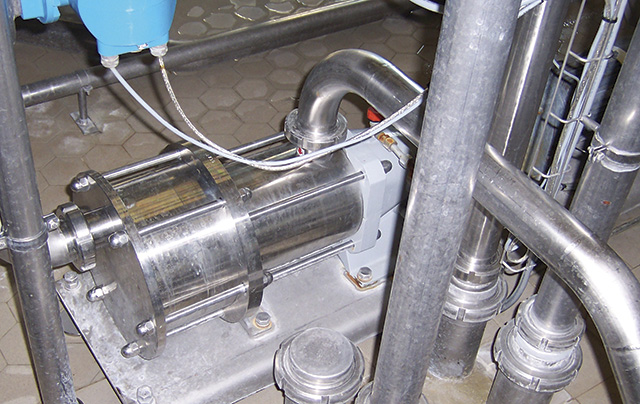 Image 2. Eccentric disc pumps can be an ideal alternative to traditional lobe pumps in food processing applications.
Volumetric Consistency
A large U.S.-based, private-label food processing and packaging company on the West Coast that specializes in sauces, seasonings, dressings, marinades, soups and dry mixes was experiencing inefficiencies in its operations that were costing it thousands of dollars each day in wasted product. The company was using ECP pumps to fill its six- and nine-ounce sauce pouches. After the pouches are filled, they are weighed to ensure they meet the predetermined weight. Those that meet the weight requirement are sent for shipment, and those that do not are sent off for disposal. While using the lobe pumps, the company experienced a loss of between 15 and 20 percent (300 to 400 pounds of rejected pouches in an eight-hour shift, which is enough to fill a 55-gallon drum) because the pump could not provide the volumetric consistency necessary to fill the pouches appropriately.
Pump Maintenance
A craft brewer located in the Upper Midwest of the U.S. uses a centrifuge to provide the delicate, shear-free product handling that its family of beers requires. When the company purchased its centrifuge, the manufacturer recommended a lobe pump for the operation, which the company's head brewer initially considered. However, he was quickly dissuaded when he asked his peers for their opinion and they told him using a lobe pump would result in thousands of dollars in maintenance costs that would arise from the need to constantly rebuild it.
Recovery Rates
Two yogurt manufacturers in the Americas were losing more than $100,000 in product per line per year in their filler-feed lines. With the incorporation of eccentric disc pumps, the plants experienced recovery rates of more than 70 percent.
Technology Challenges
Because of their method of operation—the rotation of the lobes forces the pumped material to flow around the interior of the pump cavity—lobe pumps experience continual wear. This means that the internal clearances in the pump housing become more pronounced over time, resulting in reduced flow capacity and volumetric consistency as pressures and product viscosities change. This constant wear can also increase the likelihood of product slip.
Pages