MPF Automated Backflush, High-Flow Filter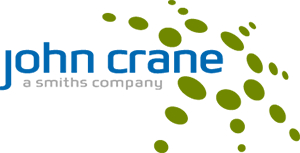 MPF Automated Backflush, High-Flow Filter
The MPF filter series helps to prevent contamination problems by effectively removing suspended solids from process water from coarse particles down to very low levels (~1 mg/litre or 1 ppm). Highly effective metallic media and automated systems provide a constant supply of cleaned water up to high flow rates of 800 l/min (210 gpm) as well as automatic backwashing with simultaneous forward filtration. It promotes water conservation efforts in plants since it is capable of treating contaminated recycle water.
About John Crane
Founded in 1917, John Crane is one of the world's leading providers of engineered technology. With more than 5,000 employees across 200 global sites, we supply and service the products used by our customers in process industries for their mission-critical operations—many of which involve extremely challenging conditions.
Our outstanding reputation for designing and engineering high-quality, durable, customized solutions is globally recognized. We partner with our customers and help them meet the latest environmental standards and keep their operations safe and controlled.
Headquartered in Chicago, Illinois, we are part of Smiths Group plc. For more than 170 years, Smiths Group has been pioneering progress by improving the world through smarter engineering. Smiths serves millions of people every year to help create a safer, more efficient and better connected world across four major global markets―energy, general industry, security and defense and aerospace. Listed on the London Stock Exchange, Smiths has more than 22,000 employees in over 50 countries. For more information, visit www.smiths.com.