ASTON, Pennsylvania (Sept. 18, 2014) – The Mid-Atlantic Pump & Process Equipment Symposium X was held Sept. 18, in Aston, Pennsylvania. Nearly 300 individuals representing 110 organizations that are customers of Geiger Pump and Equipment attended the single-day symposium.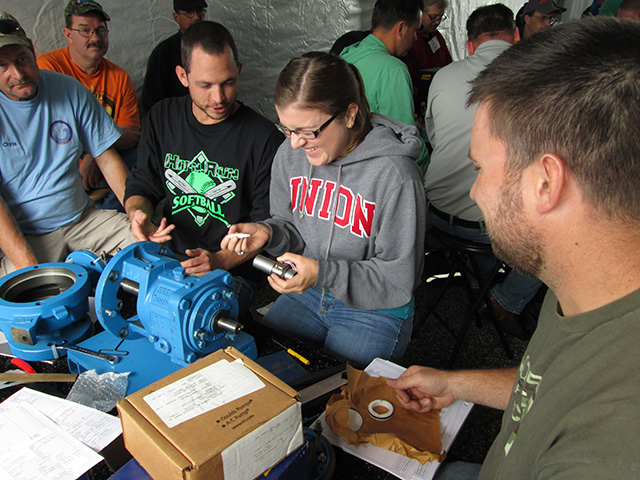 Pumps & Systems
Managing Editor Amelia Messamore installs a mechanical seal on a centrifugal pump.
Additionally, 46 industry experts from 24 manufacturers participated in the sold-out symposium, the largest and most comprehensive regional training event in the industry. Attendees participated in seminars and hands-on classes led by a team of experts and had the opportunity to speak with representatives from 24 exhibiting companies, including members of the Pumps & Systems editorial team, who also participated in the hands-on training.
"The classes were sold out, and the enthusiasm for pumps was exciting," said Geiger President Henry Peck. "We hope it is contagious. Leading our business community to pursue pump knowledge for an entire day is an honor for us."
This year, attendees also had the opportunity to access comprehensive online training and earn additional CEU credits. Participants who attended the symposium's Operating and Performance Testing Pumps classes were given access to a two-hour online course called Pumps and Hydraulics Fundamentals, which Geiger developed in partnership with the University of Maryland's UMBC Training Center.
The symposium offered nine courses divided into three types: demonstration, workshop and hands-on. Courses included Positive Displacement Pump Repair, Submersible Pump Operation and Repair, Centrifugal Pump Assembly and Repair, Installation and Maintenance of Mechanical Seals, and Pump Fundamentals and Variable Speed Operation.
"I would recommend that everyone who works with pumps come here whether they are experts or novices," said John McCann, utility first class at Aqua America in Media, Pennsylvania. "The fact that they let you tear down pumps is a really good chance to learn and expand your knowledge. It helps immensely."
Click here to view more photos of the event.
Geiger Pump and Equipment Co. represents manufacturers in the U.S. for fluid-handling equipment and sealing devices.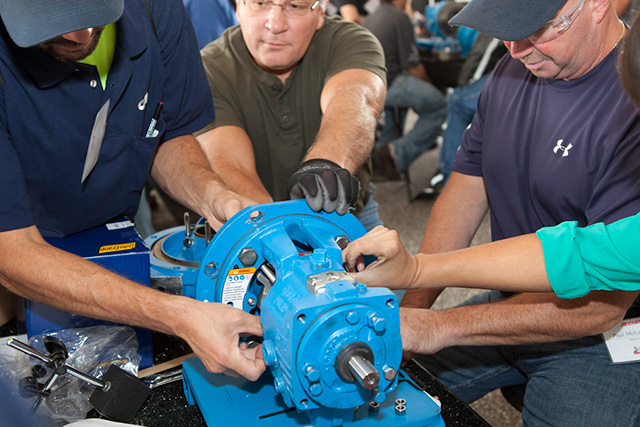 Photo courtesy of Geiger Pump and Equipment Co.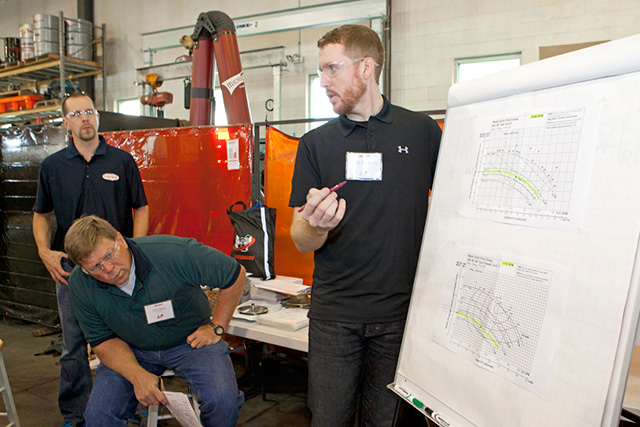 Photo courtesy of Geiger Pump and Equipment Co.

Photo courtesy of Geiger Pump and Equipment Co.