The world is facing a water crisis. Population is growing, droughts are lasting longer and access to clean water is scarce or non-existent for hundreds of millions of people.
As governments and private groups work to improve water scarcity, it becomes more apparent that healthy infrastructure plays a crucial role in solving these global issues.
Here are some alarming facts from water.org: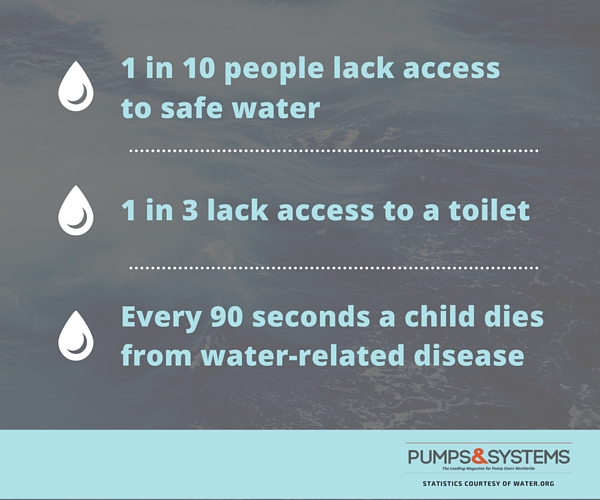 As Pumps & Systems looks to the "Future of Water" in its May 2016 edition, here are some water stories around the globe to watch this summer:
2016 Olympics in Rio
As world athletes prepare to descend on Rio de Janeiro for the 2016 Summer Olympics, experts are realizing that the city can't provide clean water for the expected crowds.
AP conducted two independent water-quality tests and has reported that in some areas athletes are "almost certain to come into contact with disease-causing viruses that in some tests measured up to 1.7 million times the level of what would be considered hazardous on a Southern California beach."
The Atlantic reports that, "Officials have already admitted they won't meet their state goal of treating 80 percent of the sewage that flows into (Guanabara) bay. It's more like 65 percent."
An Olympic-size crisis is looming.
Read more about this crisis from The Atlantic.
Problems in Flint
No look at world water problems would be complete without a mention of Michigan. To recap recent events, lead was found in the city's water supply after water was polluted by aging pipe infrastructure and officials failed to properly treat it. Children across the area experienced high levels of lead in their bloodstreams, signaling a serious public health emergency.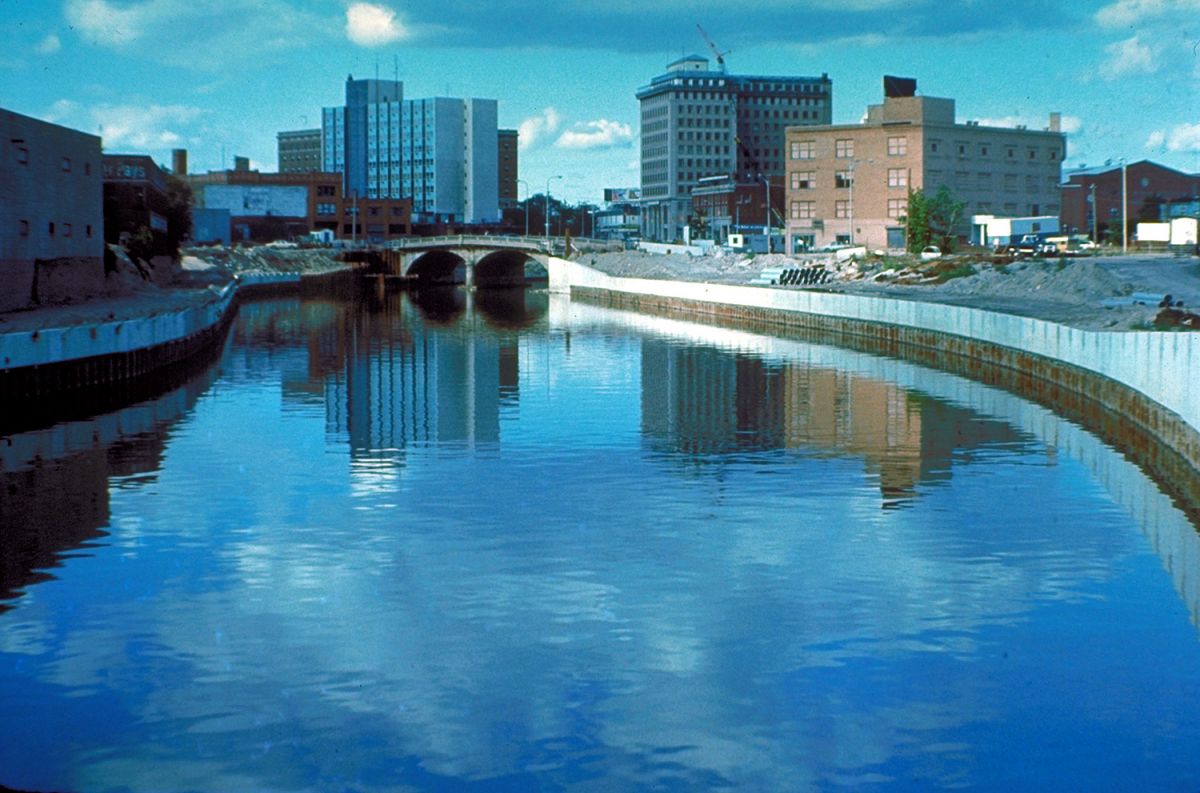 Image 1. The skyline of Flint, Michigan.
In recent days, leaders have resigned, investigations have been instigated and criminal charges filed. The fallout will continue for years to come, and provides a cautionary tale for other metro areas will decaying water infrastructure.
An easy-to-follow breakdown of events can be found here.
Water Shortages Threaten Growth
The United Nations last month said that water shortages and lack of access are likely to limit global economic growth in the coming decades.
A recent story from the World Economic Forum and Thomson Reuters Foundation explains the correlation between infrastructure investment and job growth. And, conversely, how the "high cost of water in many developing countries also affects jobs and economic choices."
With water demands on the rise, it is more important than ever "to focus on expanding rainwater harvesting and recycling wastewater.
Indian Leaders Want Sewage-Water Reuse
Government officials are introducing policy that would back wastewater reuse in crowded cities and beyond.
Many world leaders are looking at reuse as a smart option for water-strapped states. India's population and pollution issues make it an ideal place to put those kinds of policies into action.
Reuse Gaining Traction in U.S
"Support for water reuse, or water recycling, is increasingly evident at both the state and federal levels," says Erin Bonney Casey, senior analyst for Bluefield Research. "Over the last six months, we have seen the reuse project pipeline more than double because of updated state plans and growing municipal utility concerns about long-term water supply risks."
This story on pumpsandsystems.com examines upcoming wastewater reuse projects in four U.S. states.