Water infrastructure and other projects have garnered bipartisan support in the past.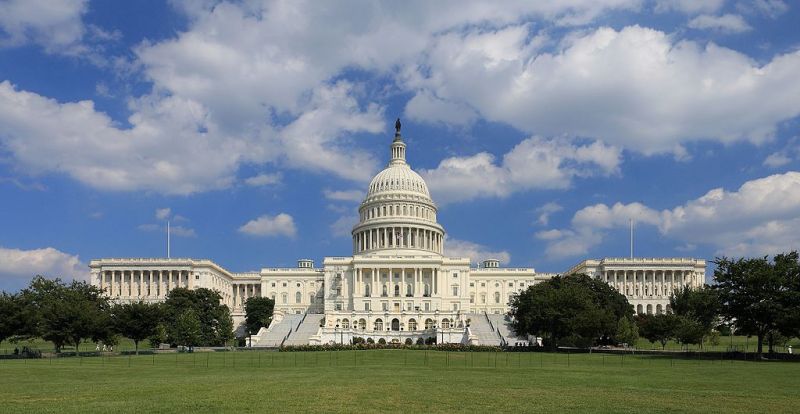 Following the midterm election Nov. 6, the now split U.S. House of Representatives and Senate may see eye to eye on one issue—infrastructure.
The $1 trillion infrastructure bill discussed by both Democrats and Republicans during the 2016 election may get a boost now, according to CBS News.
Vice President Mike Pence told The Hill this week that President Donald Trump plans to push an infrastructure reform package. "There's an infrastructure bill. This builder that became president would like to rebuild the infrastructure of America," Pence told Hill.TV. "Not only our roads and bridges, and highways and byways, and ports and airports.
"We think there's an opportunity to work in a bipartisan way in the Congress of the United States to advance that," Pence said.
U.S. Rep. Nancy Pelosi (D-CA), said via Twitter last month: "By and large, infrastructure has always been a bipartisan issue. We can create jobs by investing in new infrastructure projects like our water systems and broadband internet."
In October, Trump signed a bipartisan bill increasing the annual federal investment in water and wastewater infrastructure from $2 billion to $7 billion, according to a release from the Hydraulic Institute.
Steve Dye, director of legislative affairs for the Water Environment Federation (WEF), said the America's Water Infrastructure Act includes a number of provisions that WEF was happy to support and advocate for in Washington, D.C.
"We're grateful for all the support that we got from Congress along the way," Dye said.
In February, the White House revealed an infrastructure plan with $200 billion in federal money marked for improvements. The plan also included a goal of incentivizing private and local investment to bring the funds to $1.5 trillion.
The Hill reported Nov. 7 that infrastructure has typically received broad-based support in the past.
Mohamed A. El-Erian, Ph.D., chief economic advisor to Allianz, said in an opinion piece in The Hill that: "By potentially enhancing supply and demand at the same time, it is one of the few policy areas that simultaneously benefits both companies and workers."
El-Erian also said that "By using a range of currently under-exploited public-private partnerships, the government can reduce the direct budgetary cost; and by focusing on areas that translate into sustainably higher growth, the incremental debt-servicing burden could be more than covered by the additional income that the economy generates."