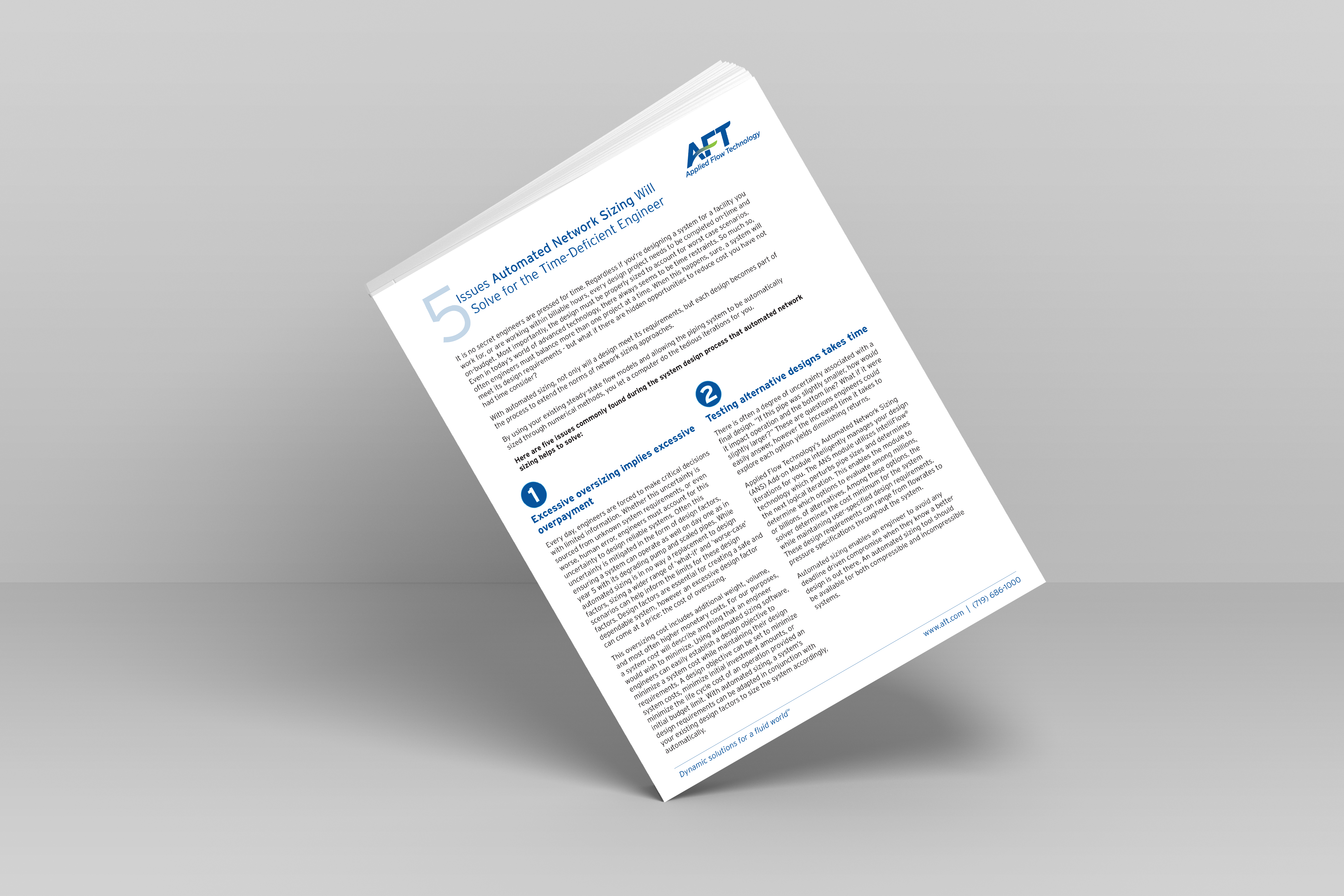 With automated sizing, not only will a design meet its requirements, but each design becomes part of the process to extend the norms of network sizing approaches.
Sponsored by: Applied Flow Technology
It is no secret engineers are pressed for time. Regardless if you're designing a system for a facility you work for, or are working within billable hours, every design project needs to be completed on-time and on-budget. Most importantly, the design must be properly sized to account for worst case scenarios. Even in today's world of advanced technology, there always seems to be time restraints. So much so, often engineers must balance more than one project at a time. When this happens, sure, a system will meet its design requirements - but what if there are hidden opportunities to reduce cost you have not had time to consider?
This white paper covers five issues commonly found during the system design process that automated network sizing helps to solve. Fill out the form below to download it.
Fill out the form on this page to download this white paper.
Sponsored by