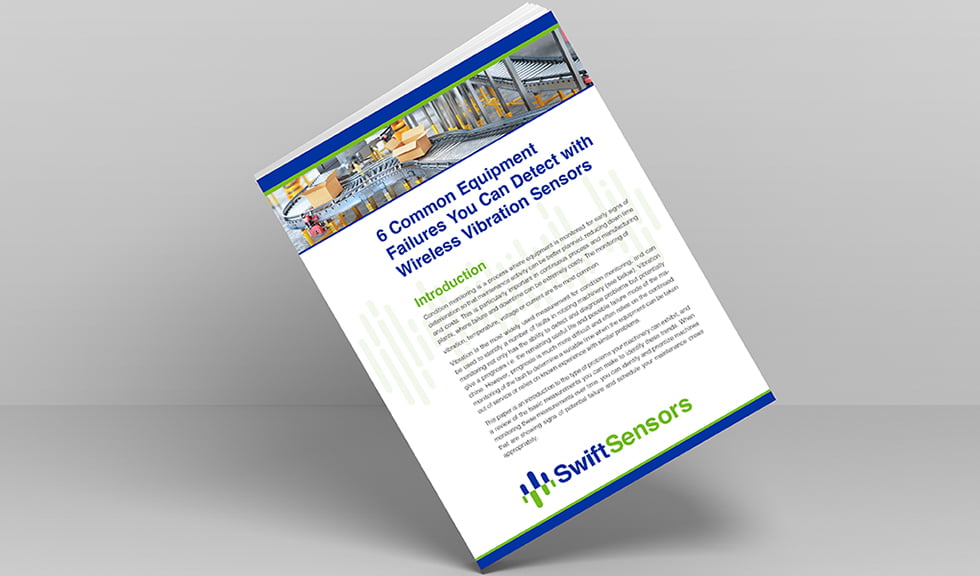 Identify and prioritize machines that show signs of potential failure to efficiently schedule maintenance.
Sponsored by: Swift Sensors
Wireless vibration measurement sensors now provide a digital picture of equipment and any faults it may encounter in the facility. Gain actionable intelligence and analytics in real-time for users to quickly optimize and keep equipment running at tip-top shape. Learn how to easily integrate wireless sensors into a facility today with this in-depth white paper that features the top problems users may encounter with vibrating equipment and how to monitor their performance.
Fill out the form on this page to download this white paper.
Sponsored by