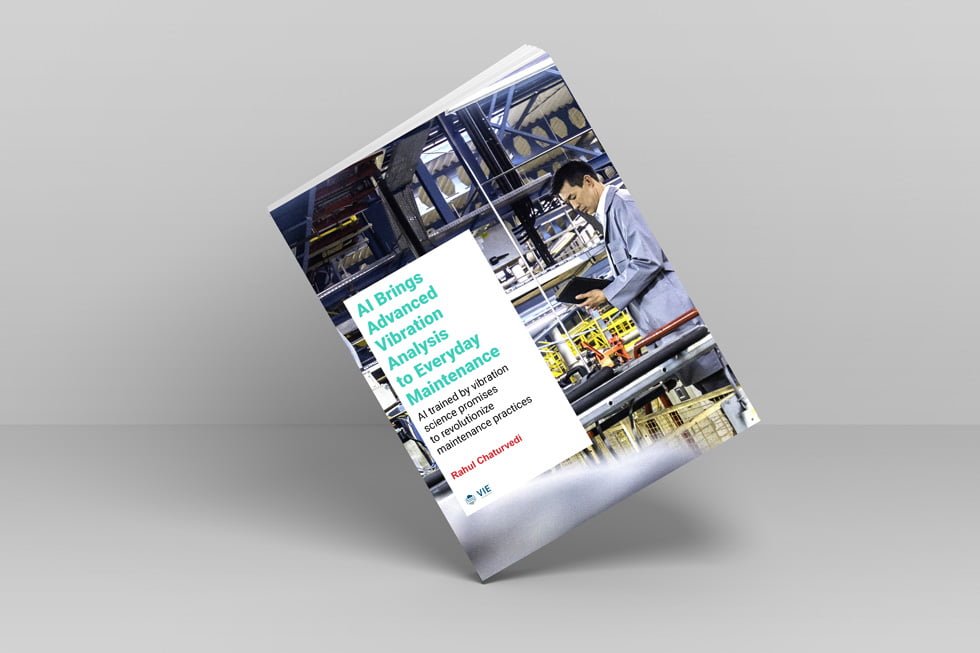 AI trained by vibration science promises to revolutionize maintenance practices.
Sponsored by: VIE Technologies
The advent of high computational densities that facilitate edge learning, the internet of things (IoT) and artificial intelligence (AI) have made it possible to eliminate limitations and re-make maintenance into a predictive and proactive function. Learn more about end-to-end service that combines these new technologies to deliver a highly machine-specific predictive solution that informs the user of failure events in any type of rotating machinery.
Fill out the form on this page to download this white paper.
Sponsored by