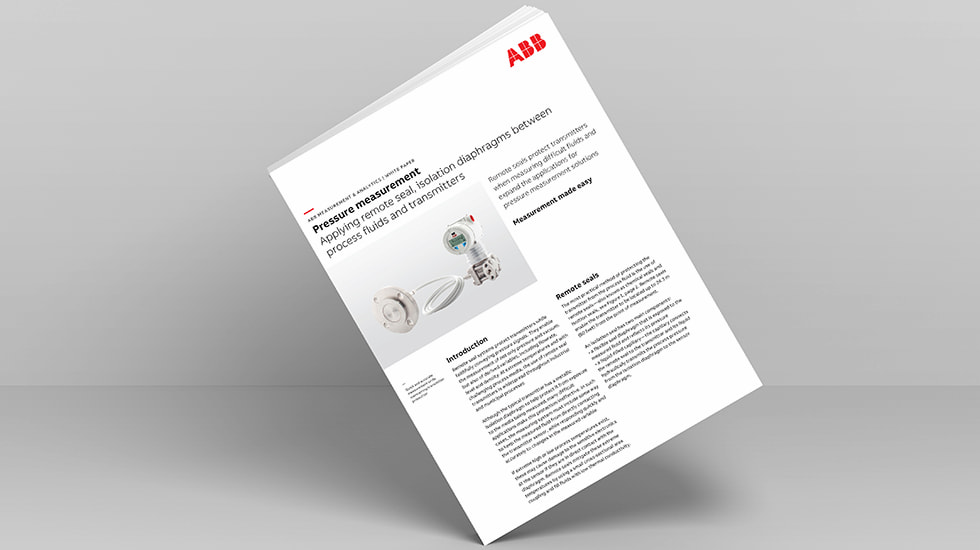 Remote seals protect transmitters when measuring difficult fluids and expand the applications for pressure measurement solutions.
Remote seal systems protect transmitters while faithfully conveying pressure signals. They enable the measurement of not only pressure and vacuum, but also of derived variables, including flowrate, level, and density. Remote seals and isolation diaphragms are critical technologies when:
The process fluid is highly corrosive.
The measured fluid contains particulates or is viscous.
The process fluid exceeds the maximum or minimum recommended temperature for the transmitter.
And more!
Download this white paper to get the full breakdown on when to apply this technology and gain a full understanding of the benefits.
Fill out the form on this page to download this white paper.
Sponsored by