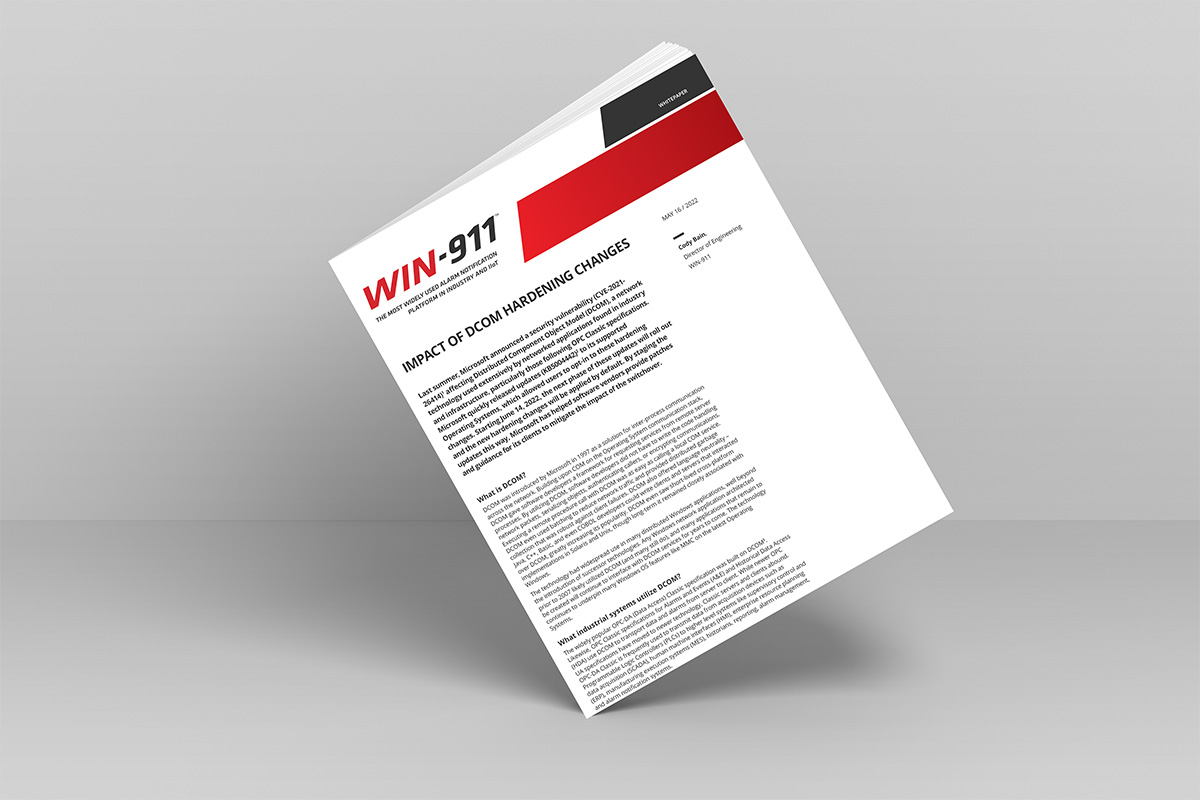 Learn how these upcoming changes will affect your organization
Computer security threats are increasing rapidly and have exposed DCOM's vulnerabilities. To remedy this, starting in June 2022, DCOM servers will enforce an authentication level to ensure the security of the communications between client and server while stopping short of encrypting message contents. If you have devices or applications that rely on DCOM but don't support the hardening changes, they could stop working as early as June 14, 2022. Learn about the upcoming Microsoft DCOM hardening changes and how it can affect data collection systems in your IT environment.
Fill out the form on this page to download the white paper.
Sponsored by