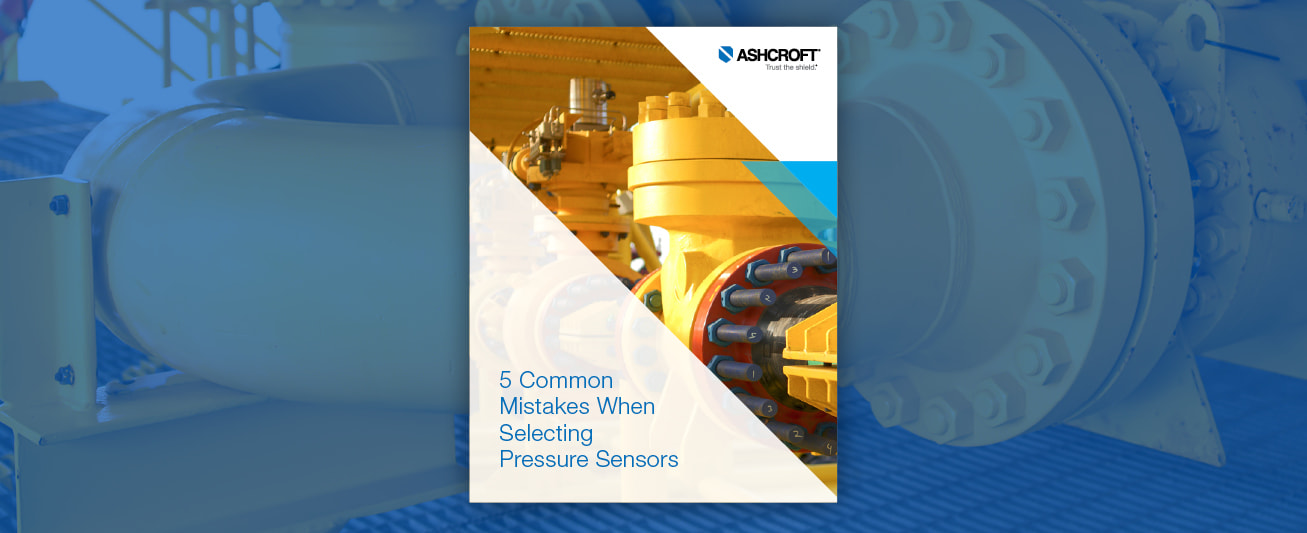 Learn how to avoid the top five mistakes when selecting pressure sensors for your process.
Your pressure measurement instruments are vital components to your process. They can help ensure accurate readings and safer working conditions, but only if you know the right type of instruments to get.
The wrong pressure sensors can result in equipment damage, worker injury or inaccurate measurements. As an OEM or system integrator, you shouldn't have to be an expert in pressure instrumentation to get the right components for your product.
There are many factors to consider when selecting pressure measurement instruments. To help you choose the right one for the job, Ashcroft has compiled the five common mistakes to avoid when selecting pressure sensors in this free guide.
What You'll Learn
common materials
hydraulic shock effects
maintaining system performance
and more
Fill out the form on this page to download your copy now.
Sponsored by