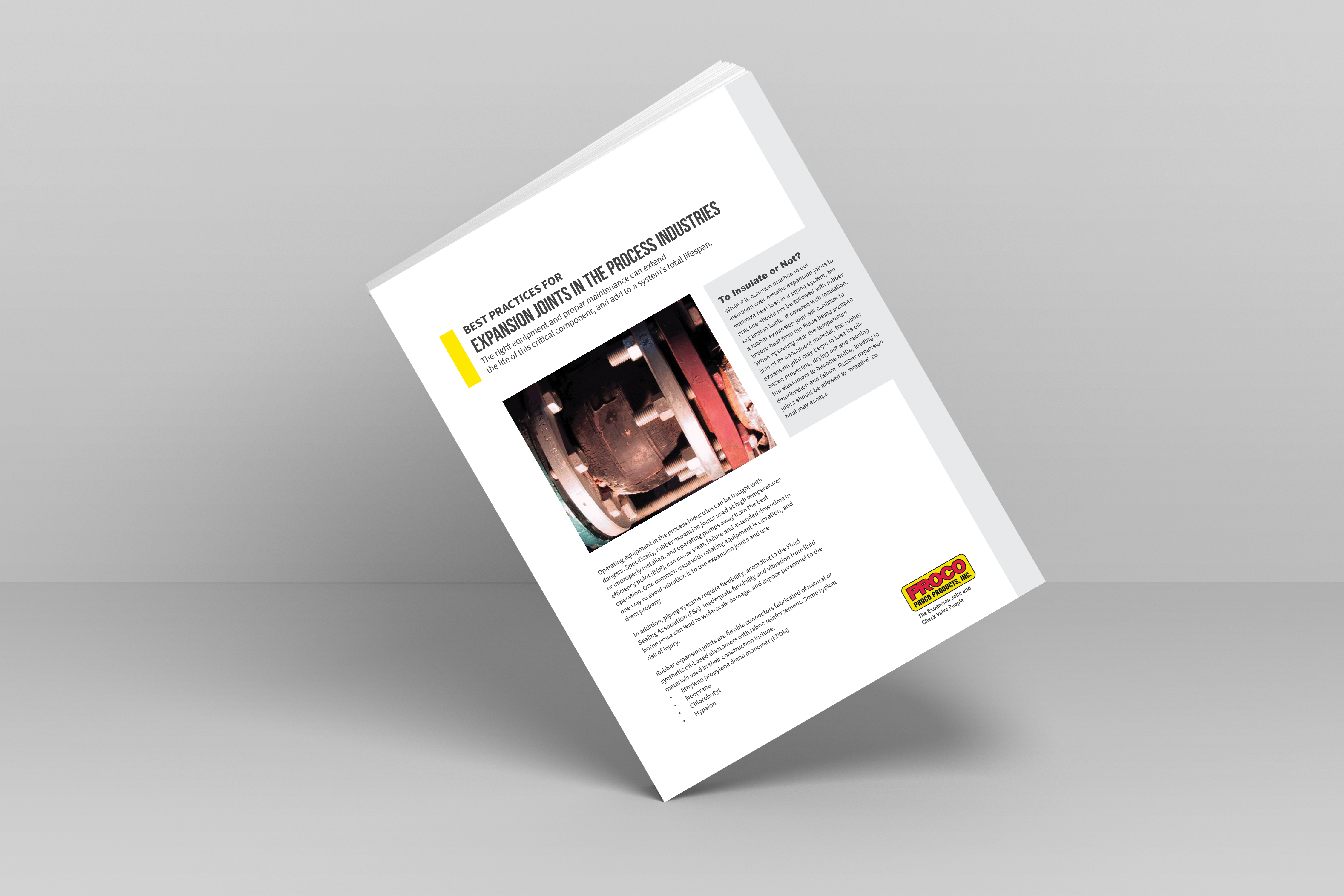 The right equipment and proper maintenance can extend the life of this critical component, and add to a system's total lifespan.
Sponsored by: Proco Products
This educational white paper covers the basics of choosing rubber expansion joints, what industries benefit from their use, and common materials from which they are constructed. The basics of extending equipment life and maintenance best practices are included. The paper also makes troubleshooting recommendations to locate and eliminate failure-causing issues.
Fill out the form on this page to download this white paper.
Sponsored by