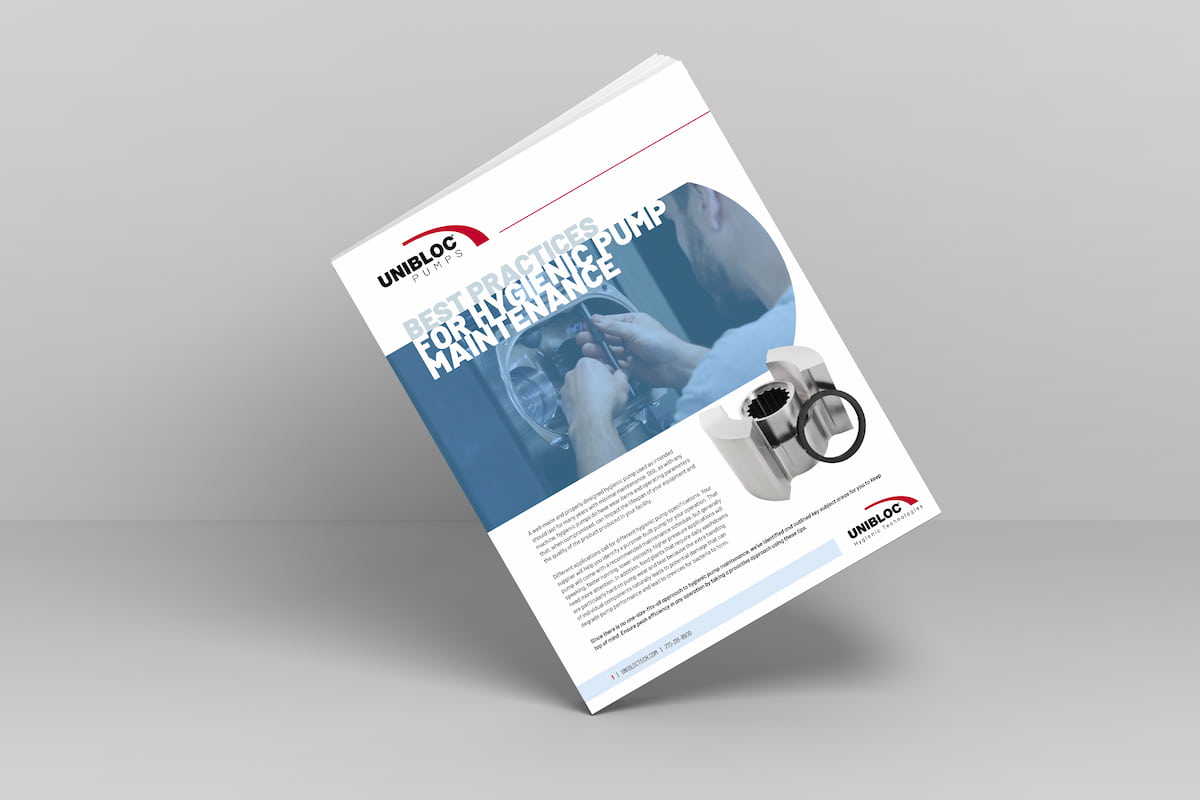 After you've selected and installed the right hygienic pump, proactive maintenance is essential to extending performance life.
Sponsored by: Unibloc Hygienic Technologies
Learn how to keep your hygienic pump in optimal operation through preventive maintenance, scheduled inspections and addressing any issues immediately. This paper identifies nine preventive measures and issues, including:
How to prevent the introduction of foreign materials into your pump
What unusual leaks, excess vibration and noise can indicate
The preventive maintenance items that should be on your schedule
Download the white paper Best Practices for Hygienic Pump Maintenance today to learn how to optimize pump performance and mitigate downtime and repairs.
Fill out the form to download the white paper.
Sponsored by