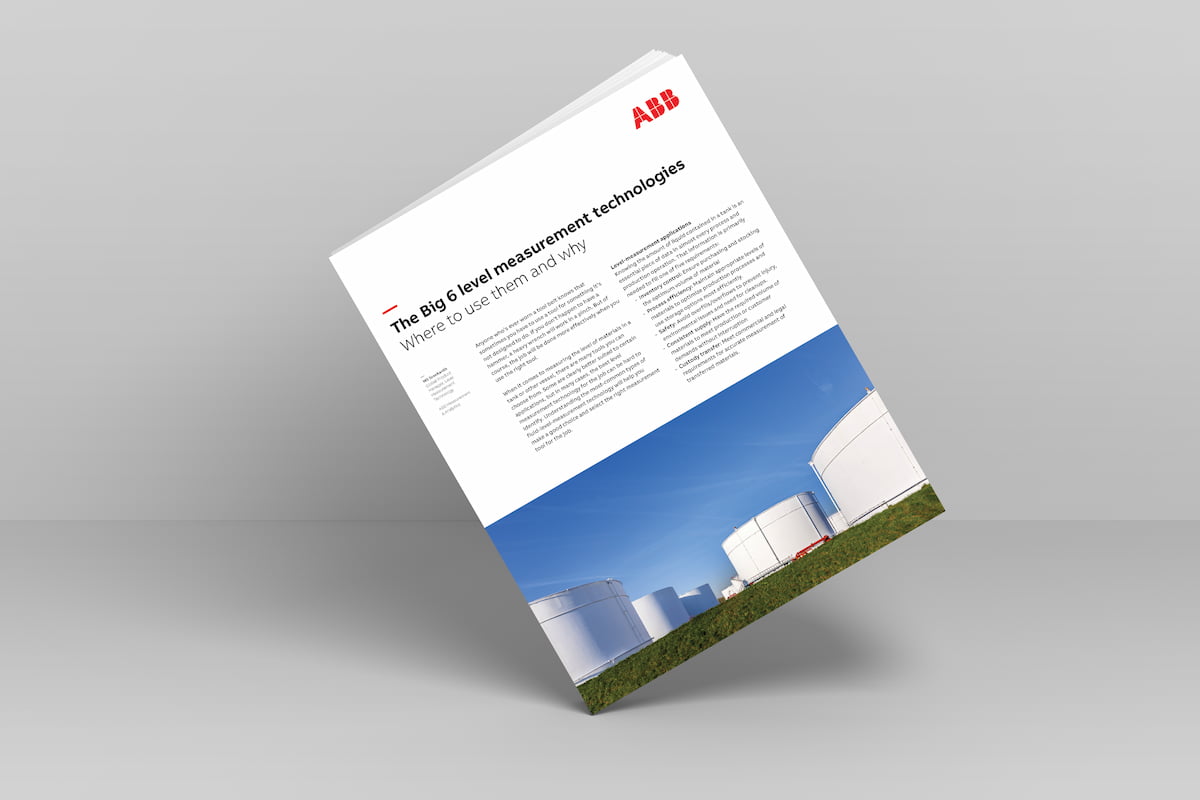 Where to use them and why
Anyone who's ever worn a tool belt knows that sometimes you have to use a tool for something it's not designed to do. If you don't happen to have a hammer, a heavy wrench will work in a pinch. But of course, the job will be done more effectively when you use the right tool.
When it comes to measuring the level of materials in a tank or other vessel, there are many tools you can choose from. Some are clearly better suited to certain applications, but in many cases, the best level measurement technology for the job can be hard to identify. Understanding the most common types of fluid-level-measurement technology will help you make a good choice and select the right measurement tool for the job. Learn more about the Big 6 fluid level measurement technologies in this white paper.
Fill out the form on this page to download this white paper.
Sponsored by