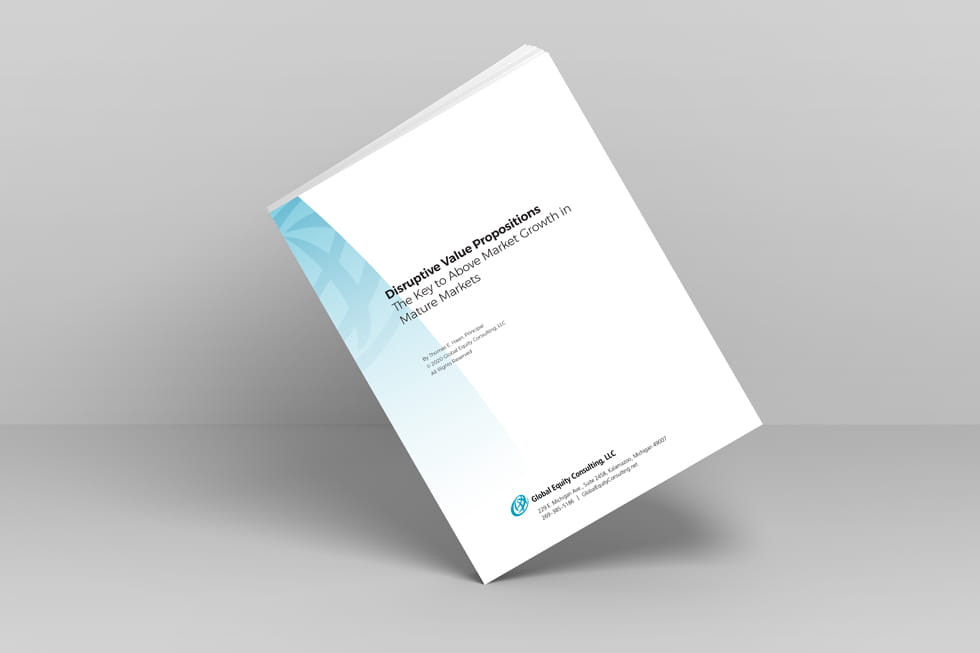 Disruptive Value Proposition: The key to above market growth in mature markets
Sponsored by: Global Equity Consulting
Consistently achieving organic growth in mature markets—and against entrenched competition—requires the creation of value propositions that disrupt the customer's status quo and overcome their built-in resistance to change.
This paper will show the importance of superior insight into evolving customer needs and wants and how to use that insight to create value propositions that will drive growth.
Learn to:
Understand the customer's business objectives
Evaluate the value proposition of current solutions
Create disruptive value propositions
Define and achieve success
Determine the capabilities and resources necessary to deliver results
Fill out the form on this page to download this white paper.
Sponsored by