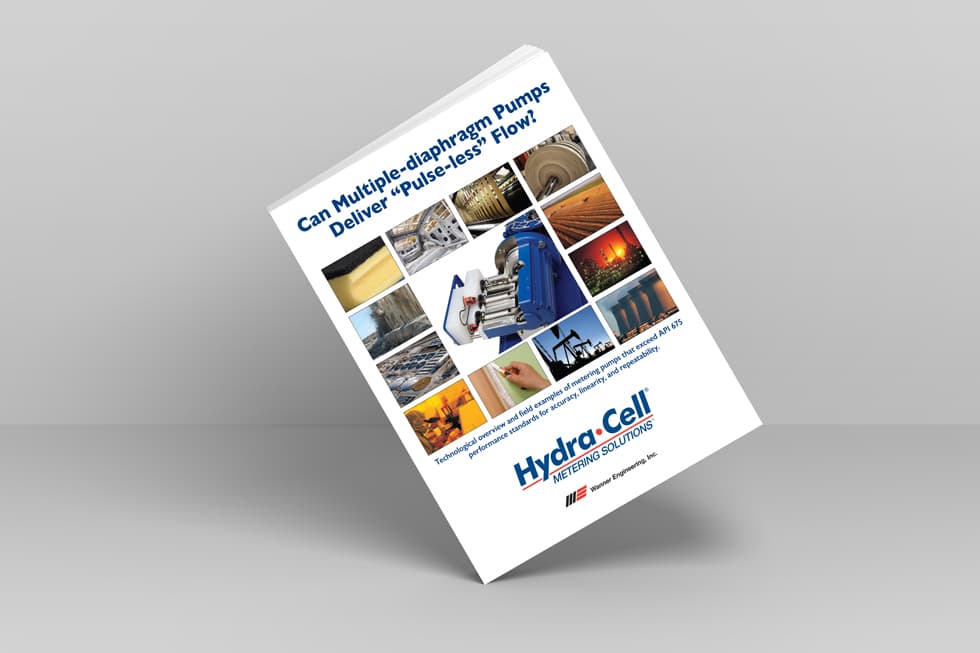 Technological overview and field examples of metering pumps that exceed API 675 performance standards for accuracy, linearity, and repeatability.
Sponsored by: Wanner Engineering
Conventional metering pumps produce pulsations that need to be dampened to meet the API 675 performance standard for linearity.
This report illustrates how a positive displacement pump with hydraulically balanced, multiple-diaphragm technology exceeds the API 675 standards for smooth, linear, virtually pulse-free flow, without using pulsation dampeners.
Fill out the form on this page to download this white paper.
Sponsored by