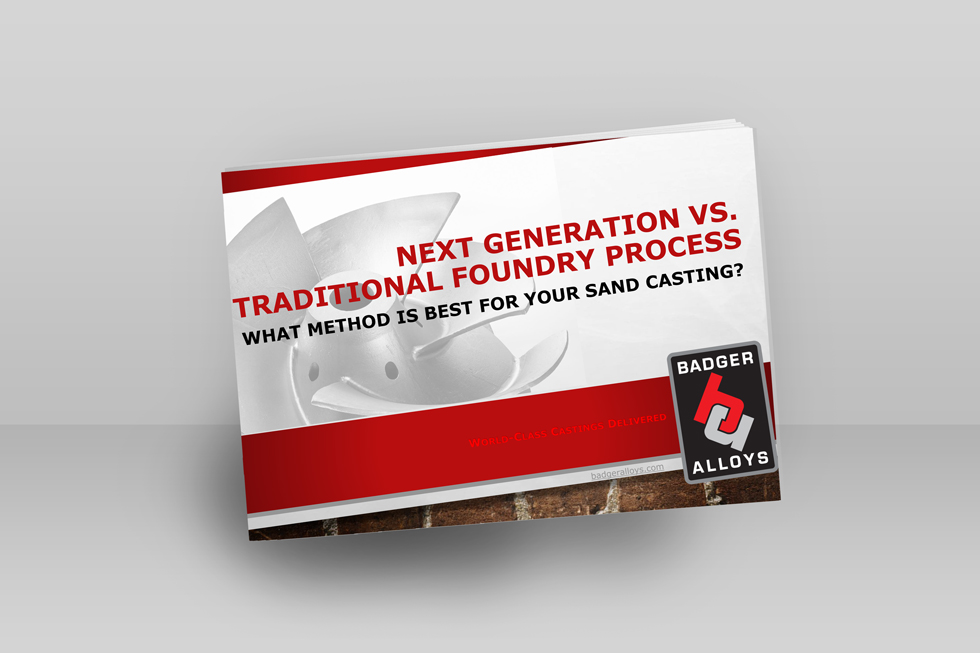 Choosing Between Next Generation Technology and Traditional Tooling
Sponsored by: Badger Alloys
Size, volume, complexity, budget, and turnaround time all play a role in finding the best tooling technique for your casting. Any given method might be perfect for one project but less than ideal for another.
This ebook will help you determine which method is best for your situation and application.
You will learn:
How complexity, size and volume impact tooling decisions
Robotically milled molds
3D printed patterns
Hybrid tooling
How 3D scanning can be a solution for worn/obsolete tooling or parts
When traditional tooling still is best
The role of advanced modeling software is also discussed, along with the strengths of traditional wood and polyurethane patterns in metal casting.
Plus: A table of tooling method comparisons that includes core, size, model, turnaround time and more.
Download today!
Fill out the form on this page to download this ebook.
Sponsored by