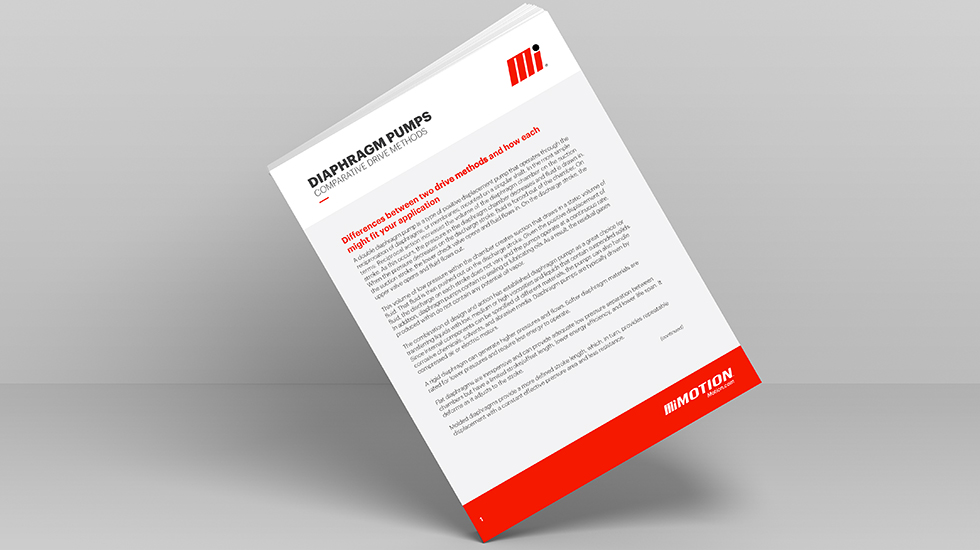 Which diaphragm pump is best for the application? Find out the differences and similarities between two common types.
The combination of design and action has established diaphragm pumps as a great choice for transferring liquids with low, medium or high viscosities and liquids that contain suspended solids. Since internal components can be specified of different materials, the pumps can also handle corrosive chemicals, solvents and abrasive media. Typically driven by compressed air or electric motors, diaphragm pumps can be the perfect solution for many applications. Read on to find out the differences and similarities between air and electric drives and considerations in selecting the appropriate type.
Fill out the form on this page to download this white paper.
Sponsored by