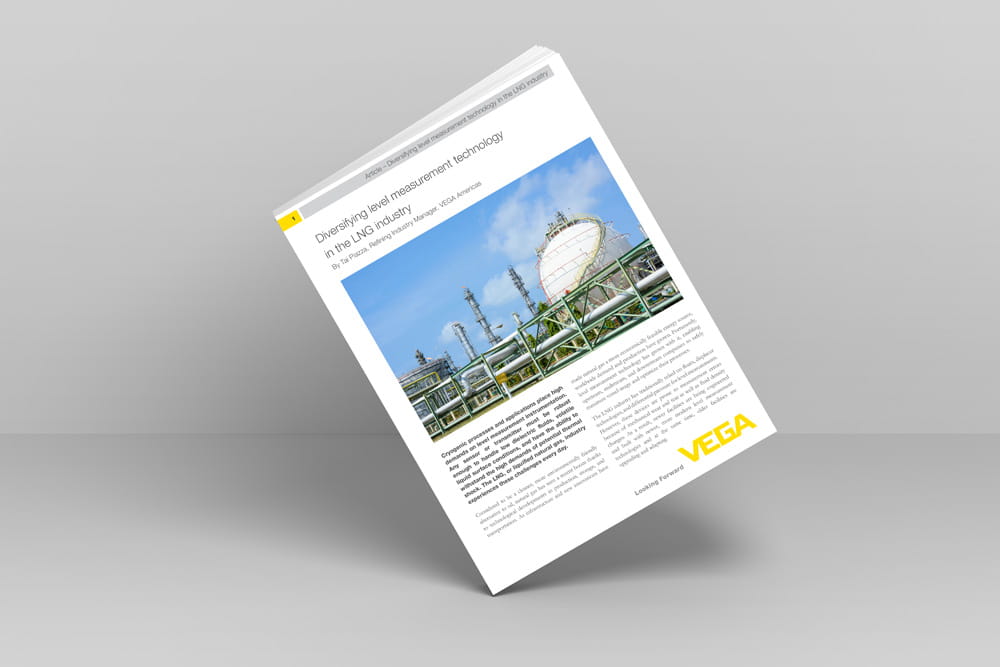 Learn multiple solutions for peak process efficiency
The cryogenic processes and applications found within the liquified natural gas industry place uniquely high demands on instrumentation. Facilities utilizing a variety of level measurement instrumentation technologies will find it easier to increase throughput while maintaining safe operations.
Fill out the form on this page to download this white paper.
Sponsored by