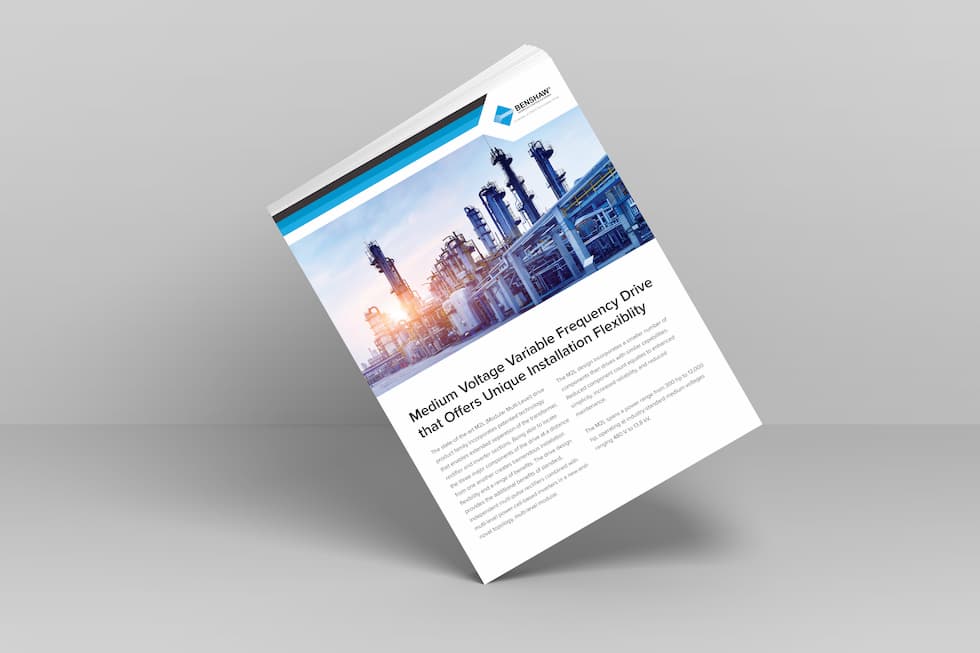 Benshaw M2L Medium Voltage Variable Frequency Drive
The state-of-the-art M2L (Modular Multi-Level) drive product family incorporates patented technology that enables extended separation of the transformer, rectifier and inverter sections. Being able to locate the three major components of the drive at a distance from one another creates tremendous installation flexibility and a range of benefits. The drive design provides the additional benefits of standard, independent multi-pulse rectifiers combined with multi-level power-cell-based inverters in a new-and-novel topology, multi-level modular.
Download this technical white paper to learn more about this installation flexibility as well as our unique and radical topology, industry-leading performance, increased reliability, ease of service, and enhance process efficiencies.
Fill out the form on this page to download this white paper.
Sponsored by