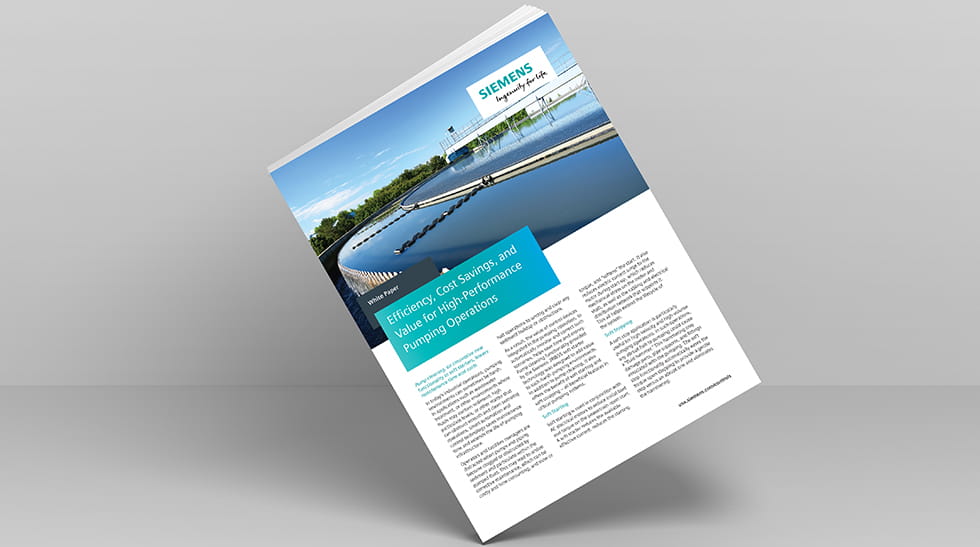 Read our white paper highlighting Siemens solutions, including soft starting, soft stopping and pump cleaning.
In today's industrial operations, pumping environments can sometimes be harsh. In applications such as wastewater treatment, or other environments where fluids may contain sediment, high particulate levels, or other matter that can obstruct smooth and clean pumping operations, smart automation and control technology saves maintenance time and extends the life of pumping infrastructure.
Fill out the form on this page to download this white paper.
Sponsored by