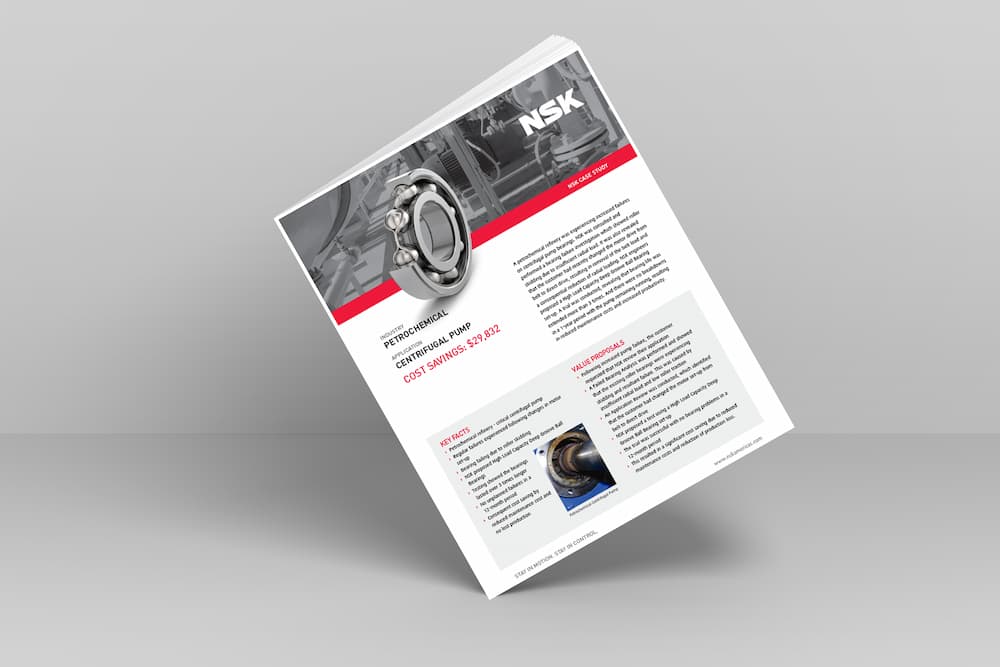 See how optimized bearing specification more than tripled pump uptime
This case study reviews how NSK saved a petrochemical refinery over $29,000 in maintenance and repair costs associated with prematurely failing bearings on a centrifugal pump application. 
Through careful analysis and correct bearing specification, NSK delivered a solution that more than tripled bearing life and extended service intervals.
For the details, download the case study today.
Sponsored by