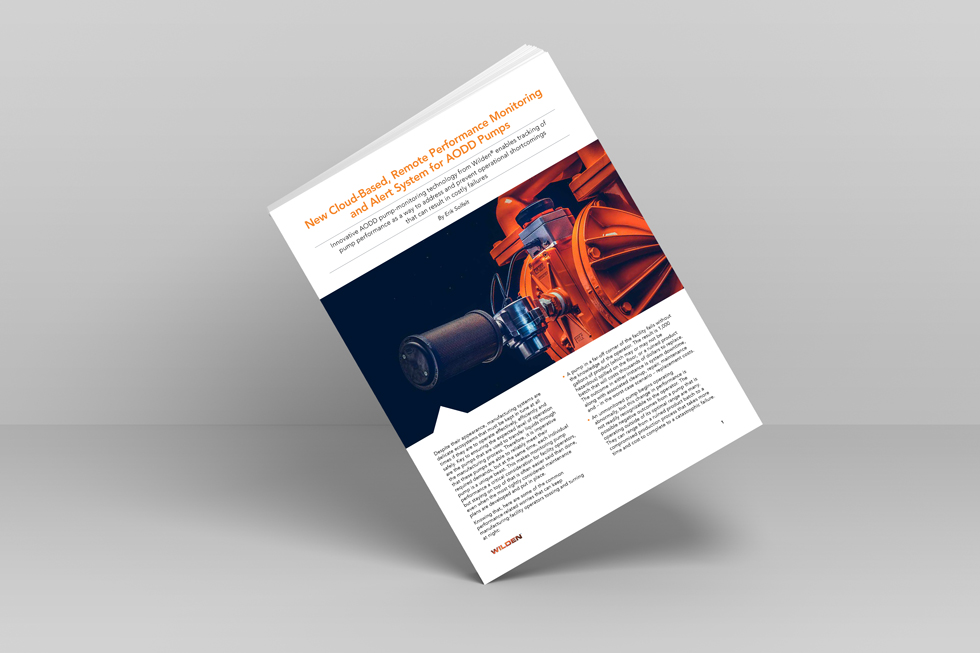 Learn how to address and prevent operational shortcomings that can result in costly failures.
The tool users need to accomplish this is a new cloud-based, remote performance monitoring and alert system for AODD pumps.
Fill out the form on this page to download "New Cloud-Based, Remote Performance Monitoring and Alert System for AODD Pumps" white paper.
Sponsored by