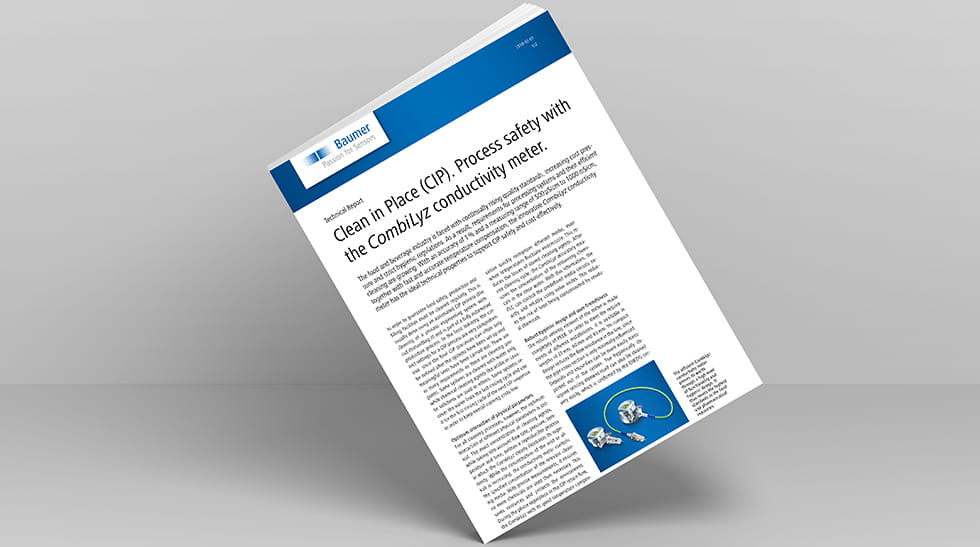 Precise measurements can ensure a CIP process that meets quality standards and saves resources.
The food and beverage industry is faced with continually rising quality standards, increasing cost pressure and strict hygienic regulations. As a result, requirements for processing systems and their efficient cleaning are growing.
In order to guarantee food safety, production and filling facilities must be cleaned regularly. This is usually done using an automated CIP process (the cleaning of a process engineering system without dismantling it) and is part of a fully automated production process. In the food industry, the correct settings for a CIP process are very comprehensive since the final CIP processes can often only be defined after the systems have been set up and tests have been carried out. In this white paper, learn how to ensure the precise amount of chemicals are being used in the process to save resources and protect the environment.
Fill out the form on this page to download this white paper.
Sponsored by