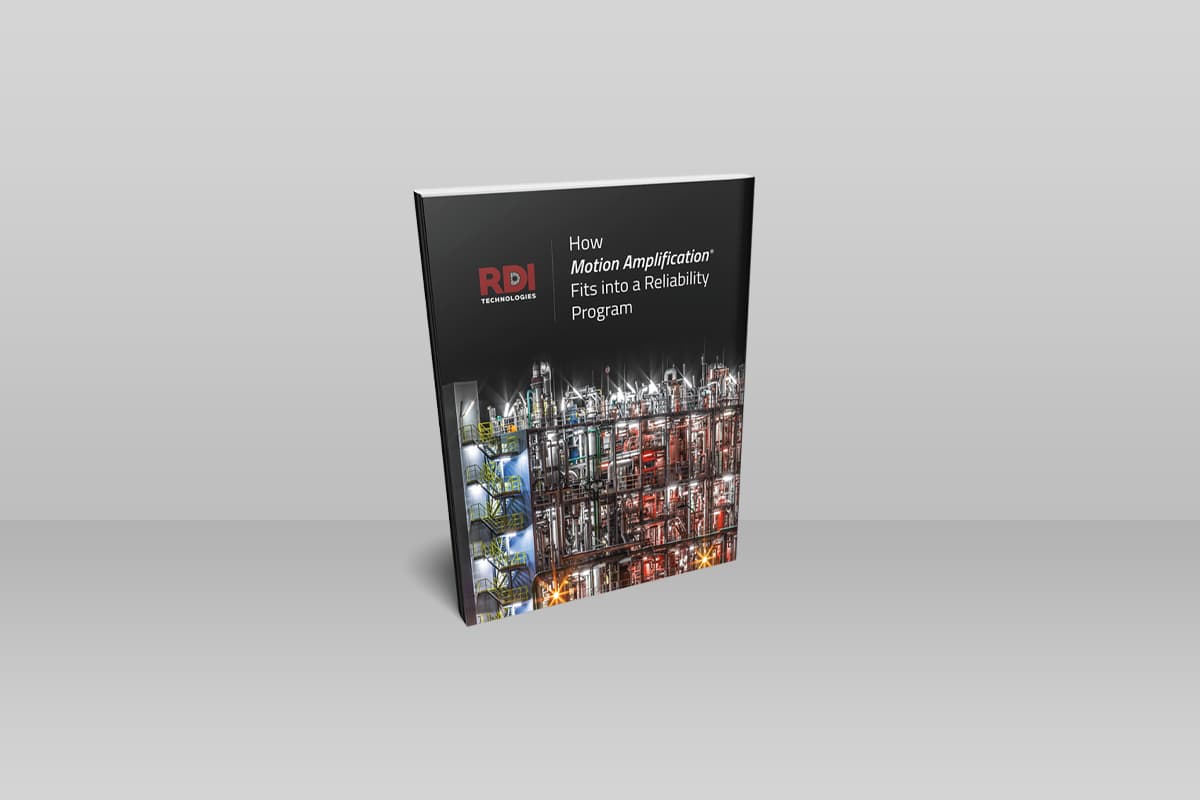 Find Out How MA Takes Your Reliability Program to the Next Level
Sponsored by: RDI Technologies
Reliability programs and engineering are closely linked with the longevity and dependability of parts, products, and systems. Motion Amplification® takes your reliability program to the next level.
Motion Amplification® is the latest science in the field of vibration, measuring deflection, displacement, movement, and vibration not visible to the human eye. Using patented camera and software technology, Motion Amplification® turns every pixel into a sensor and measures vibration with incredible accuracy. 
This ebook details how Motion Amplification® plays an essential role in:
- Root Cause Analysis and Troubleshooting
- Corrective Action
- Capturing Equipment Performance Data
- Mean Time Between Failures
- Reliability Process Failure
- Condition Monitoring
- Communication
Fill out the form on this page to download the eBook.
Sponsored by