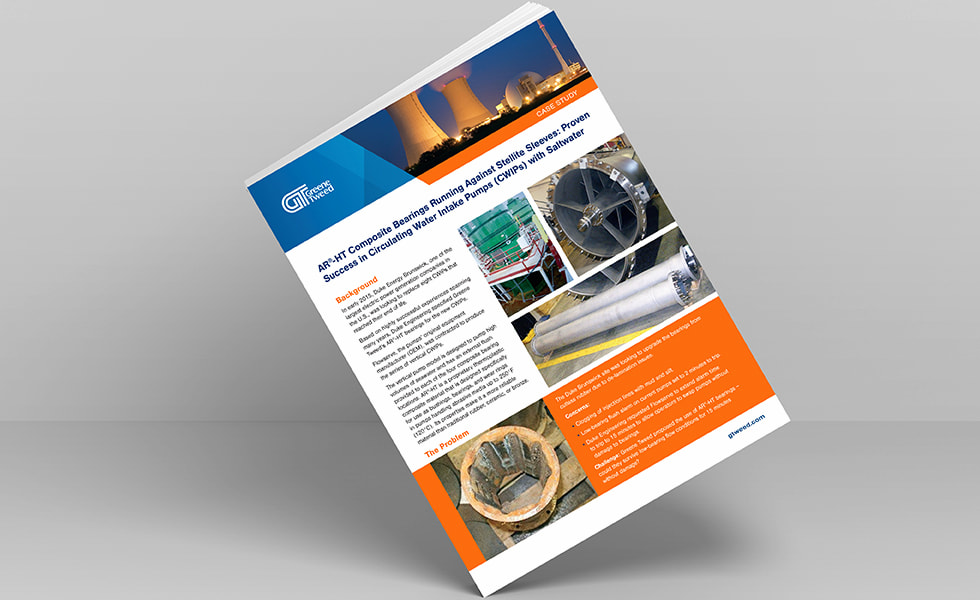 When Duke Energy Brunswick needed seawater pumps to outlast in low flow conditions, Greene Tweed's AR-HT bearings delivered.
Sponsored by: Greene Tweed
Learn how Duke Energy Brunswick enabled bearing survival in low flow bearing flush conditions on their Flowserve Circulating Water Intake Pumps (CWIP) working in seawater to over 15 minutes (up from two minutes earlier) by upgrading to Greene Tweed's AR-HT bearings.
Additionally, in operation the pump vibration levels are consistently low, and testing proved that the AR-HT bearings can resist wear and maintain clearances far greater than the incumbent material.
That's not all. They have not required significant maintenance to date—seven years and counting!
Fill out the form on this page to download this case study.
Sponsored by: