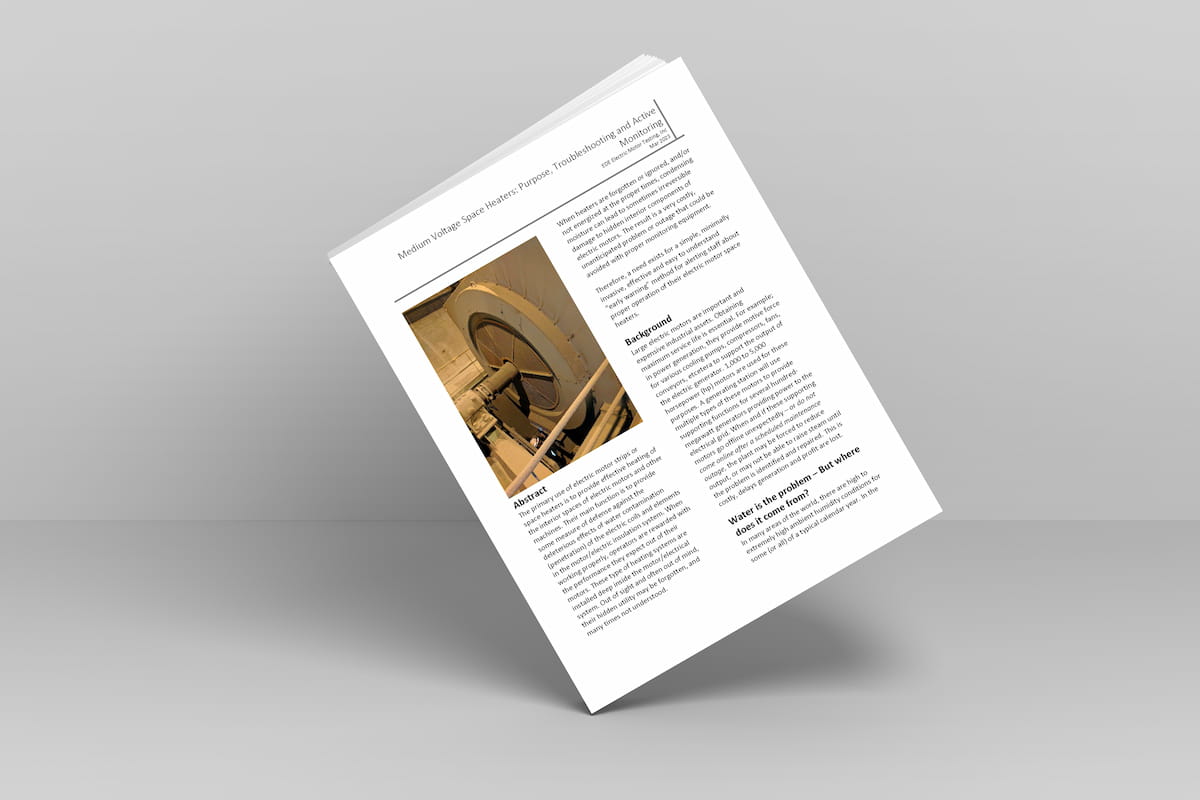 Water contamination of motor windings can cause motor failure. Stop it before it happens.
Sponsored by: EDE - Electric Motor Testing
The main function of motor space heaters is to guard against the damaging effects of water contamination in the electric coils and elements of the motor insulation systems. Water contamination from humidity, weather or even the morning dew can cause serious damage to electric motors that is expensive to repair, reduces output and has a loss of profit. 
Fill out the form on this page to download the white paper.
Sponsored by