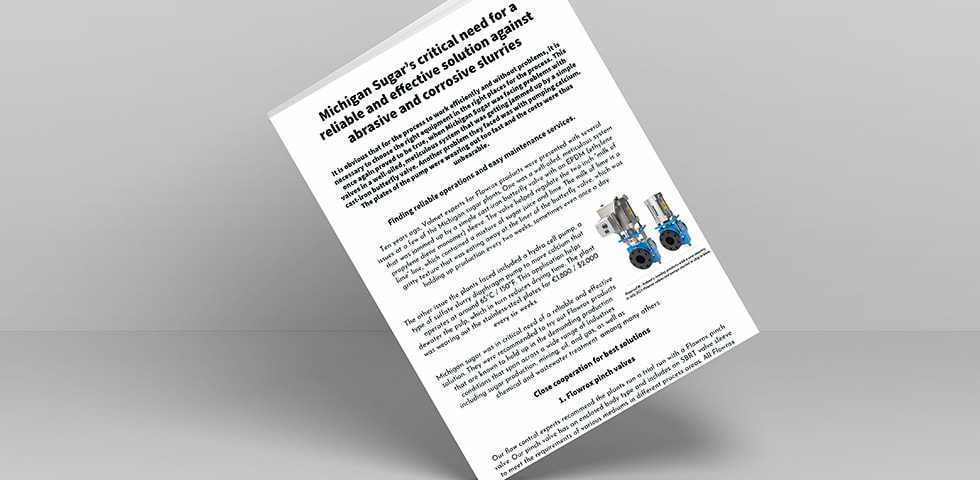 Flowrox has had 10 successful years with Michigan Sugar.
Michigan Sugar is the third-largest sugar beet processor in the U.S., producing 1.2 billion pounds (about 544,310,400 kg) of sugar annually. They operate 24/7 for six to eight months out of the year, and their systems are always changing. What may have worked last season may not work this season, as the sugar content is always different from year to year based on the soil and the rain conditions. The changing conditions during the sugar season cause line failures that can slow down production, which causes costly repairs. Learn more in this case study.
Fill out the form on this page to download this case study.
Sponsored by