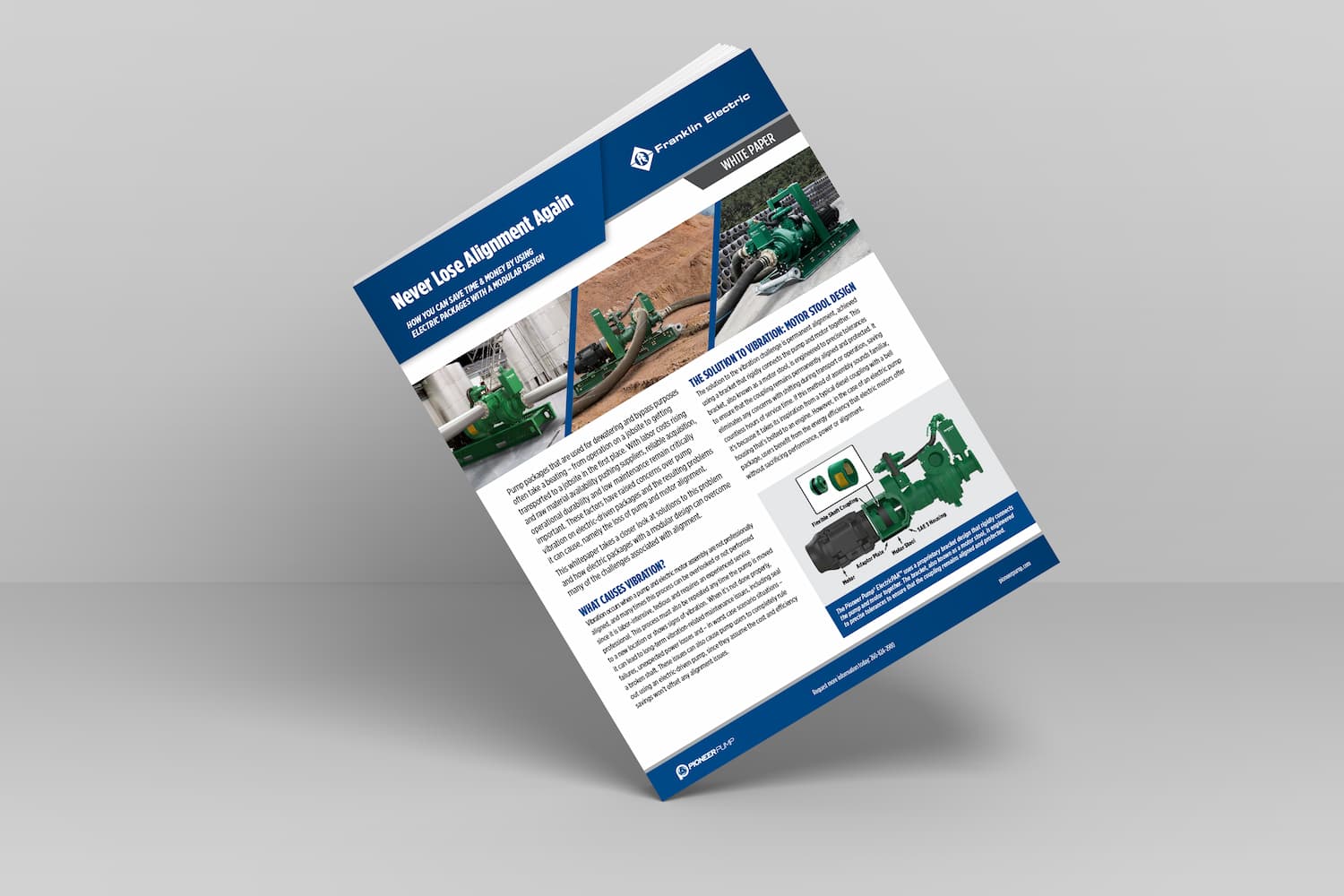 How you can save time and money by using electric packages with a modular design.
Sponsored by: Franklin Electric
Pump packages often take a beating – from operation on a jobsite to getting transported to a jobsite in the first place. With labor costs rising and raw material availability pushing suppliers, reliable acquisition, operational durability and low maintenance remain critically important. These factors have raised concerns over pump vibration on electric-driven packages and the resulting problems it can cause, namely the loss of pump and motor alignment.
This white paper takes a closer look at solutions to this problem and how electric packages with a modular design can overcome many of the challenges associated with alignment.
Sponsored by