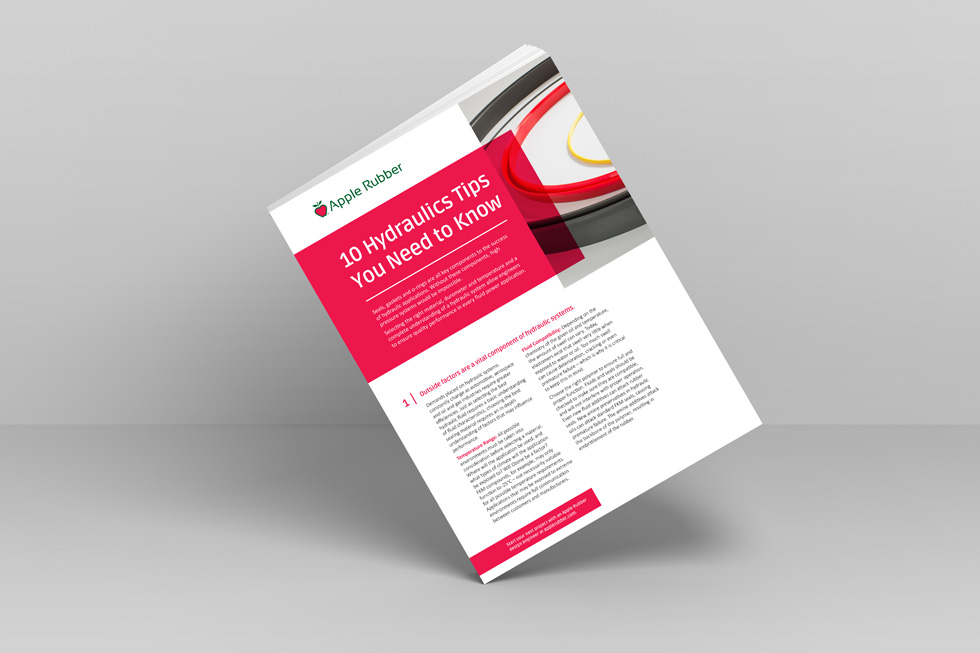 Find the right O-ring, gasket or seal for your hydraulic application.
Sponsored by: Apple Rubber
A single O-ring can make the difference between success and failure in hydraulic applications. The right materials, hardness and temperature compatibility are key factors in designing a top performing seal for your application. Based on your specifications, Apple Rubber can custom design hydraulic prototypes in-house to deliver the exact sealing devices you need.
Fill out the form on this page to download this white paper.
Sponsored by