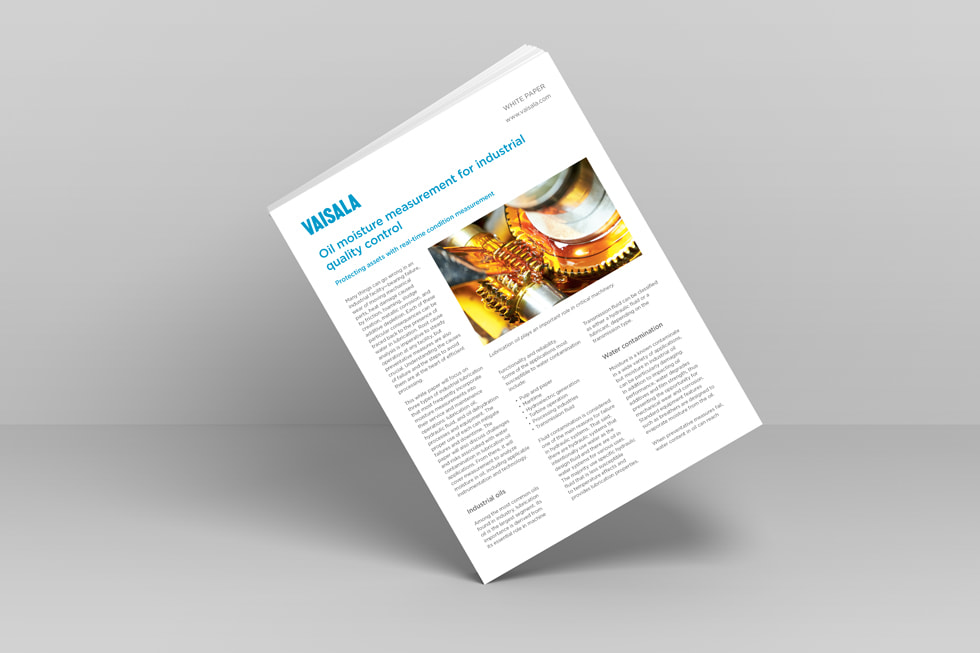 Protecting assets with real-time condition data 
Many things can go wrong in an industrial facility—bearing failure, wear of moving mechanical parts, heat damage caused by friction, foaming, sludge creation, metallic corrosion, and additive depletion.  
 
Each of these particular consequences can be traced back to the presence of water in lubrication. Understanding the causes of failure and the steps to avoid them are at the heart of efficient processing.
 
This paper discusses:
Oil dehydration and contamination
Measurement and analyzation of oil water content
Relevant technology/instrumentation to prevent equipment damage
 
Since fluid contamination is one of the top reasons for failure in hydraulic systems, this paper is a must-read. Especially for end users in:
Pulp and paper
Maritime
Hydroelectric generation
Turbine operation
Processing industries
Fill out the form on this page to download this white paper.
Sponsored by