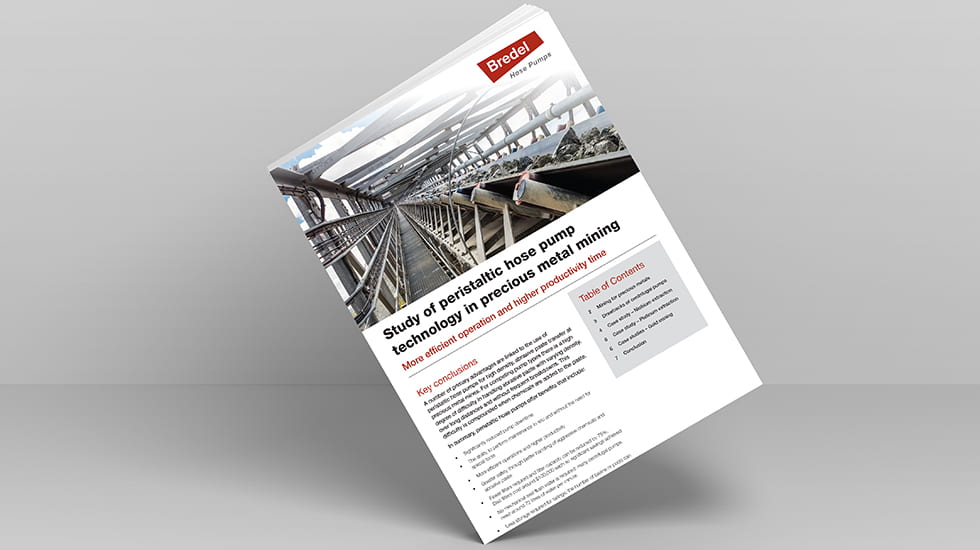 Adding efficiency and increasing productivity for rare metal extraction.
Sponsored by: Watson Marlow
A number of primary advantages are linked to the use of peristaltic hose pumps for high density, abrasive paste transfer at precious metal mines. For competing pump types there is a high degree of difficulty in handling abrasive paste with varying density, over long distances and without frequent breakdowns. This difficulty is compounded when chemicals are added to the paste. Learn how Bredel hose pumps by Watson-Marlow can reduce downtime and create more efficient operations with higher productivity.
Fill out the form on this page to download this white paper.
Sponsored by