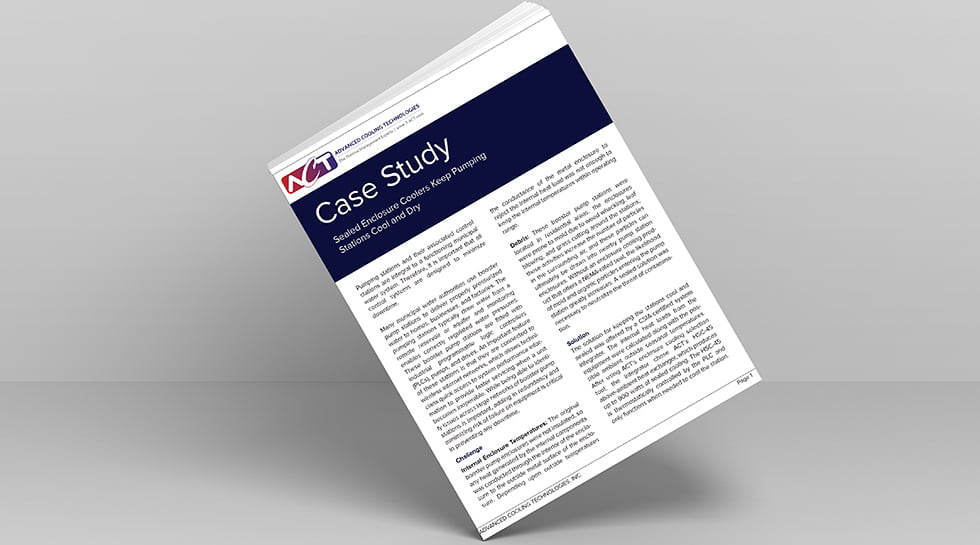 A case study on keeping your pump stations clean, cool, and operational during all seasons.
Sponsored by: Advanced Cooling Technologies
Control systems housed in electrical cabinets are vulnerable to not only external debris but also internal component heat loads that causes damage to enclosed electronics via overheating. After a roof-top test, Advanced Cooling Technologies' Sealed Heat Sink Enclosure Coolers were determined to be the best solution for a Georgia municipality's new water pump stations. Not only is the HSC capable of keeping internal electronics below ambient temperatures, but the NEMA-4X-rated seal outfitted to each unit keeps harmful debris and corrosive damage out.
Fill out the form on this page to download this case study.
Sponsored by