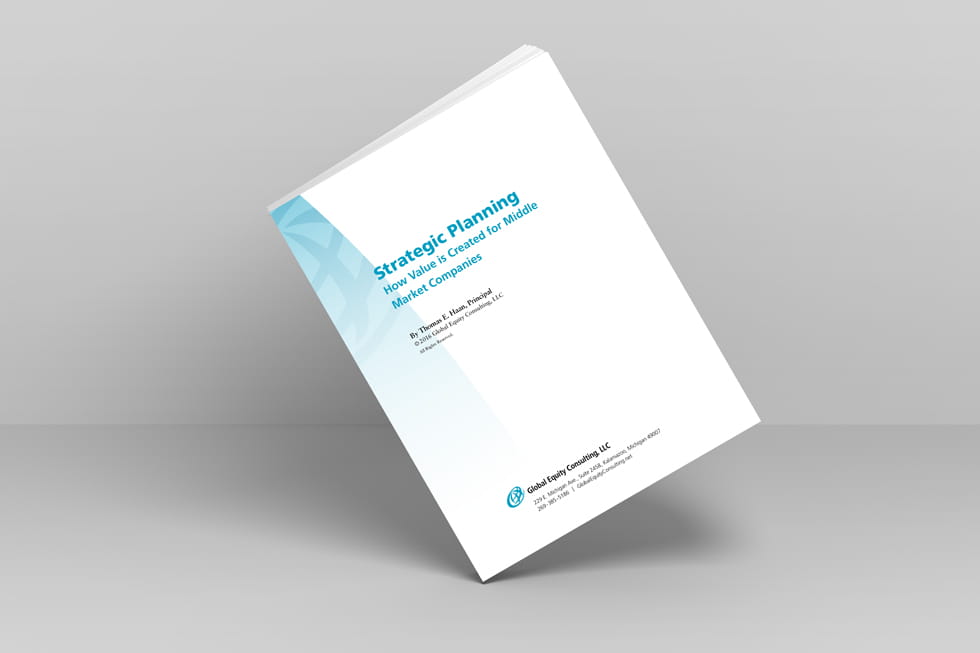 How value is created for middle market companies
Sponsored by: Global Equity Consulting
Long-term strategic planning is essential for any company to grow. With the multitude of changes in today's world, it's especially important right now to focus on the things that matter—employees, safety issues, supply chain, revenue and risk.
This paper is for decision makers leading through the ebbs and flows of the economy to emerge with a stronger, healthier and more financially lucrative business.
You'll learn about:
How to develop a clear mission
How to systematically analyze opportunities and competitors
The importance of market analysis
How to execute an operational and financial analysis
The value of specific objectives and how to commit to actions
Download this white paper today!
Click here to download this white paper from Global Equity Consulting.
To discuss how a strategic planning process might be implemented at your company or how your current planning process might be enhanced contact: Tom Haan at thaan@globalequityconsulting.net or 269 385 5186.
Sponsored by