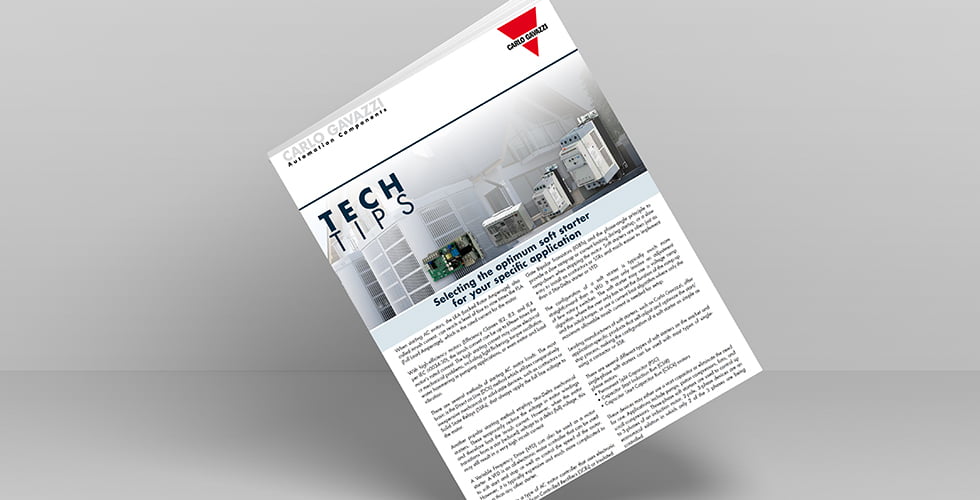 Minimize high inrush currents on AC motor startup that cause electrical problems for your motor loads and equipment.
Sponsored by: CARLO GAVAZZI
The electrical problems caused by high inrush currents during AC motor startup can be mitigated by a soft starter—an AC motor controller that uses an electronic switch and the phase-angle principle to slowly ramp or limit current during startup and stopping. Soft starters are available for single-phase or three-phase motors and can be specified to meet the amperage, voltage, communications, overload protection, and bypass needs of the circuit. Learn more in this white paper.
Fill out the form on this page to download this white paper.
Sponsored by