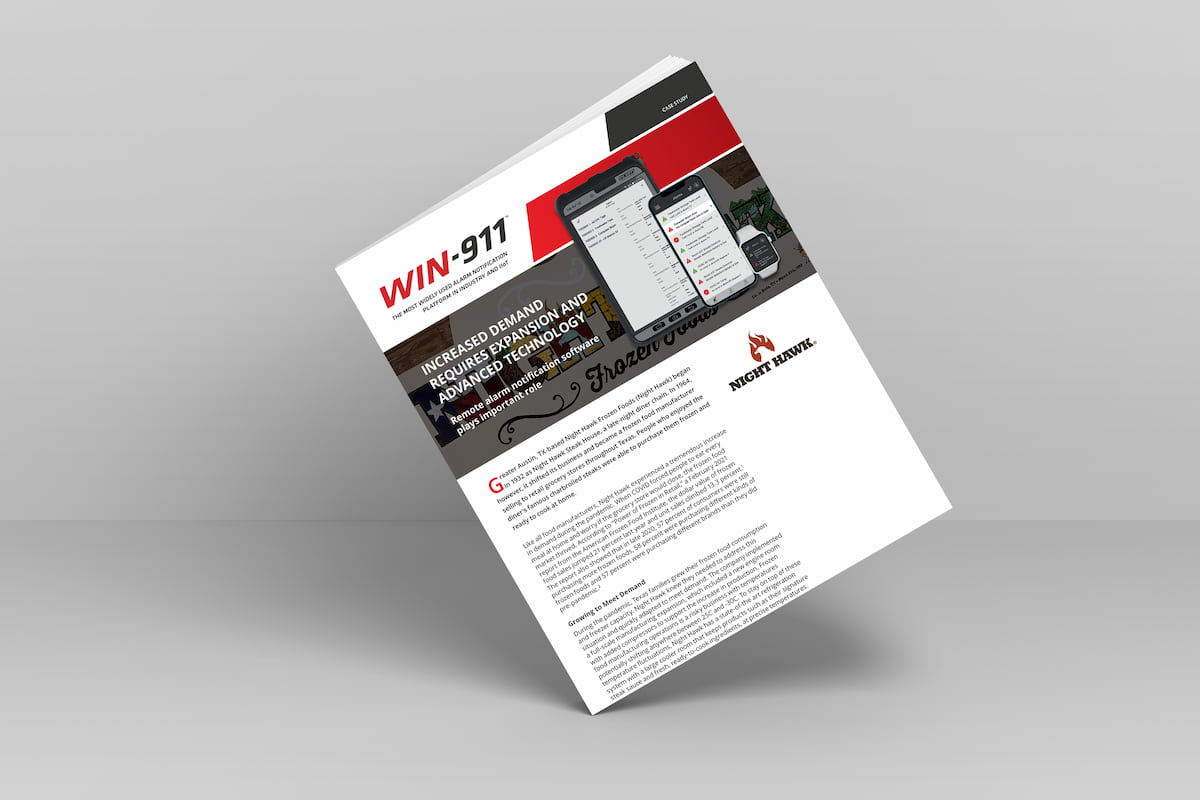 Remote Monitoring Key to Equipment Reliability and Unplanned Downtime
Texas-based food manufacturer Night Hawk Frozen Foods experienced a tremendous increase in demand for their products at the start of the pandemic. To meet demand, they implemented a full-scale manufacturing expansion, which included a new engine room with added compressors.
To help reduce maintenance expenses and ensure minimal unplanned equipment downtime, the refrigeration maintenance crew uses a SCADA system integrated with remote alarm notification software to monitor the alarms and provide important security updates on the entire refrigeration system.
Fill out the form on this page to download the white paper.
Sponsored by