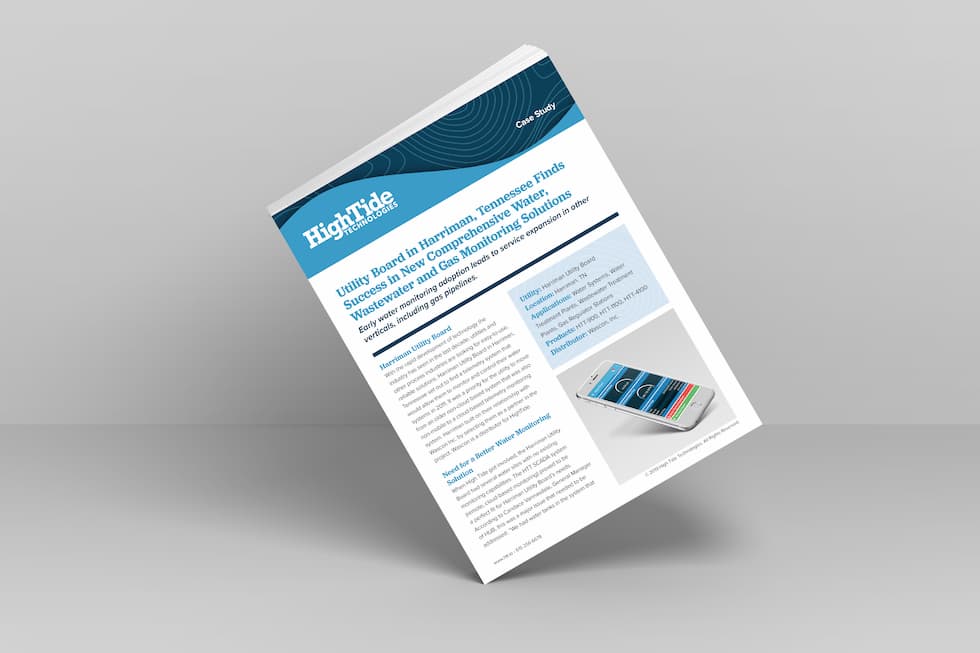 Early water monitoring adoption leads to service expansion in other verticals, including gas pipelines.
Sponsored by: High Tide Technologies
With the rapid development of technology the industry has seen in the last decade, utilities and other process industries are looking for easy-to-use, reliable solutions. Harriman Utility Board in Harriman, Tennessee set out to find a telemetry system that would allow them to monitor and control their water systems in 2011. It was a priority for the utility to move from an older non-cloud based system that was also non-mobile to a cloud-based telemetry monitoring system. Harriman built on their relationship with Wascon Inc. by selecting them as a partner in the project. Wascon is a distributor for HighTide.
Fill out the form on this page to download this white paper.
Sponsored by