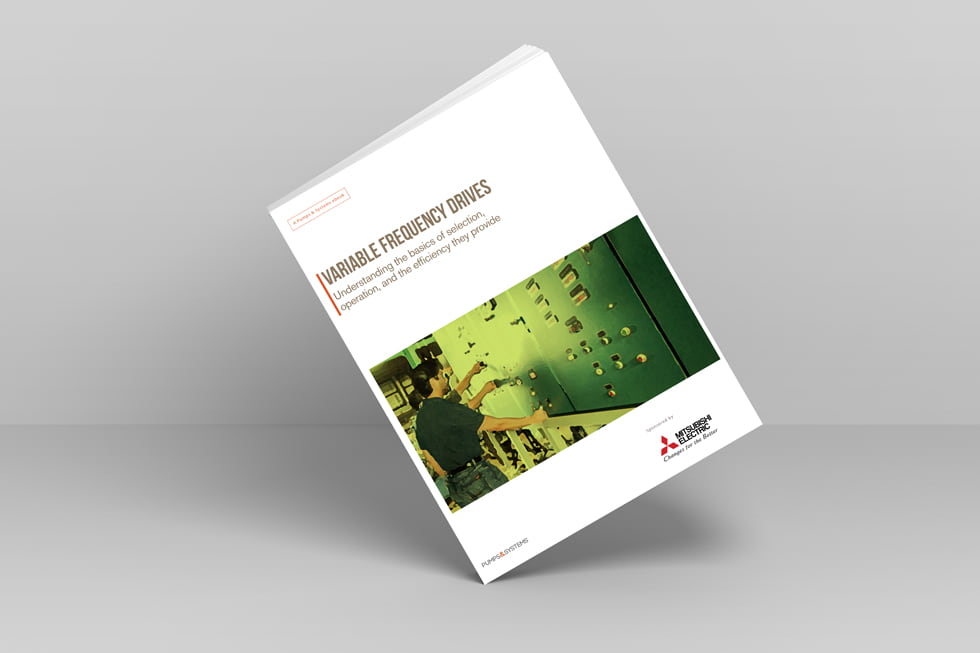 Understanding the basics of selection, operation, and the efficiency they provide 
Sponsored by: Mitsubishi Electric
Readers will find a collection of educational articles about variable frequency drives in this downloadable ebook, sponsored by Mitsubishi Electric.
VFDs are becoming more popular by the day in the processing industries, chiefly because of their energy efficiency benefits that equate to savings in time and money.
Some topics in this ebook include:
Fluid, eddy current and wound rotor motors with variable speed control
Electronic speed control drives, adjustable frequency drives, magnetic drives and steam turbine drives with variable speed control
Determining when a VFD is needed
Treatment stage and VFDs in wastewater pumps
Constant and variable torque in variable speed pumping
Motor and VFD testing basics
Mitsubishi Electric provides an article about advances in motor technology and energy efficiency initiatives that demand next-generation, multiple-capability drives.
Fill out the form on this page to download this ebook.
Sponsored by