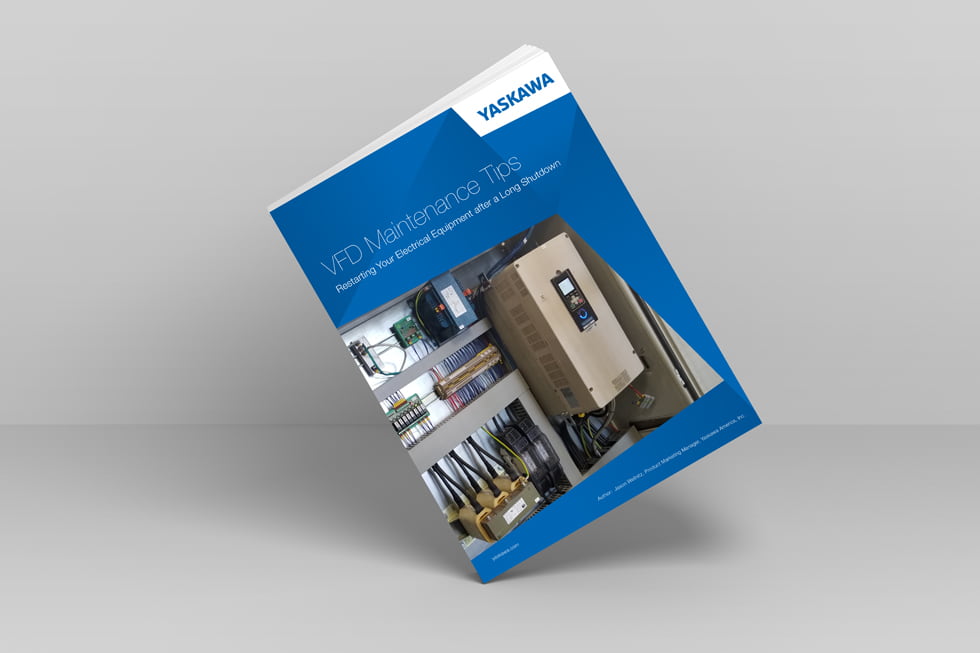 Long-term VFD care and restarting electrical equipment after a long shutdown
We are all living in a COVID-19 world with restricted guidelines across many aspects of our lives — including facilities operations where we work. More and more plants are cranking back up to full capacity after lowered production or sitting idle.
This paper outlines the needed preventative maintenance for starting VFDs back up — and for getting the best use from them under all circumstances. The paper discusses:
Visual inspection of key components
Checking power connections
Verifying component life
Reforming capacitors
To learn more about these VFD best practices, download today!
Fill out the form on this page to download this white paper.
Sponsored by