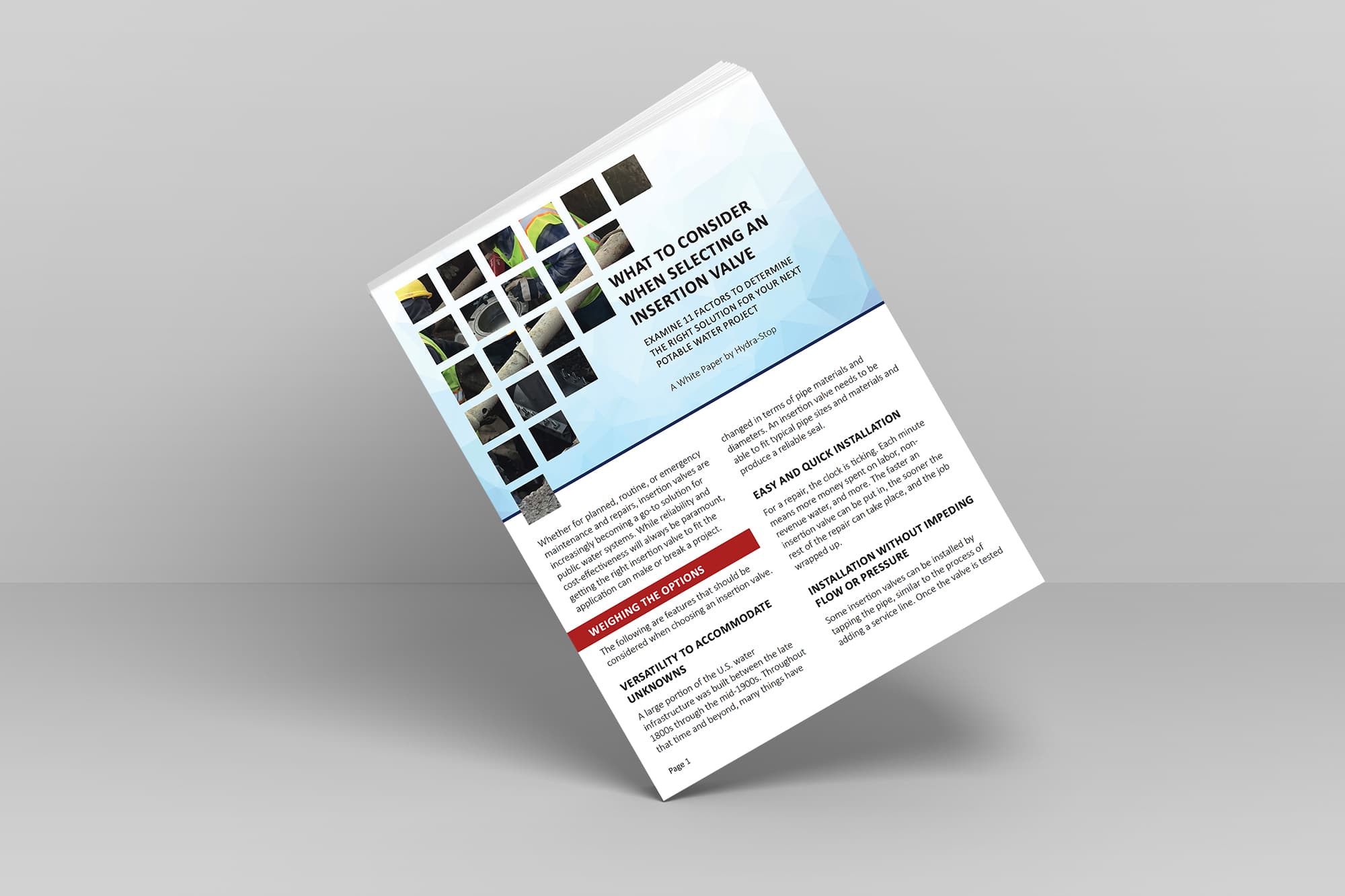 Examine 11 factors to determine the right solution for your next potable water project.
Whether for planned, routine or emergency maintenance and repairs, insertion valves have become a go-to solution for public water systems to gain control right where they need it. It is crucial to have the right insertion valve to fit your application, as varying designs and options are available. This white paper will examine the 11 features to consider when choosing an insertion valve for a potable water project.
Fill out the form on this page to download this white paper.
Sponsored by