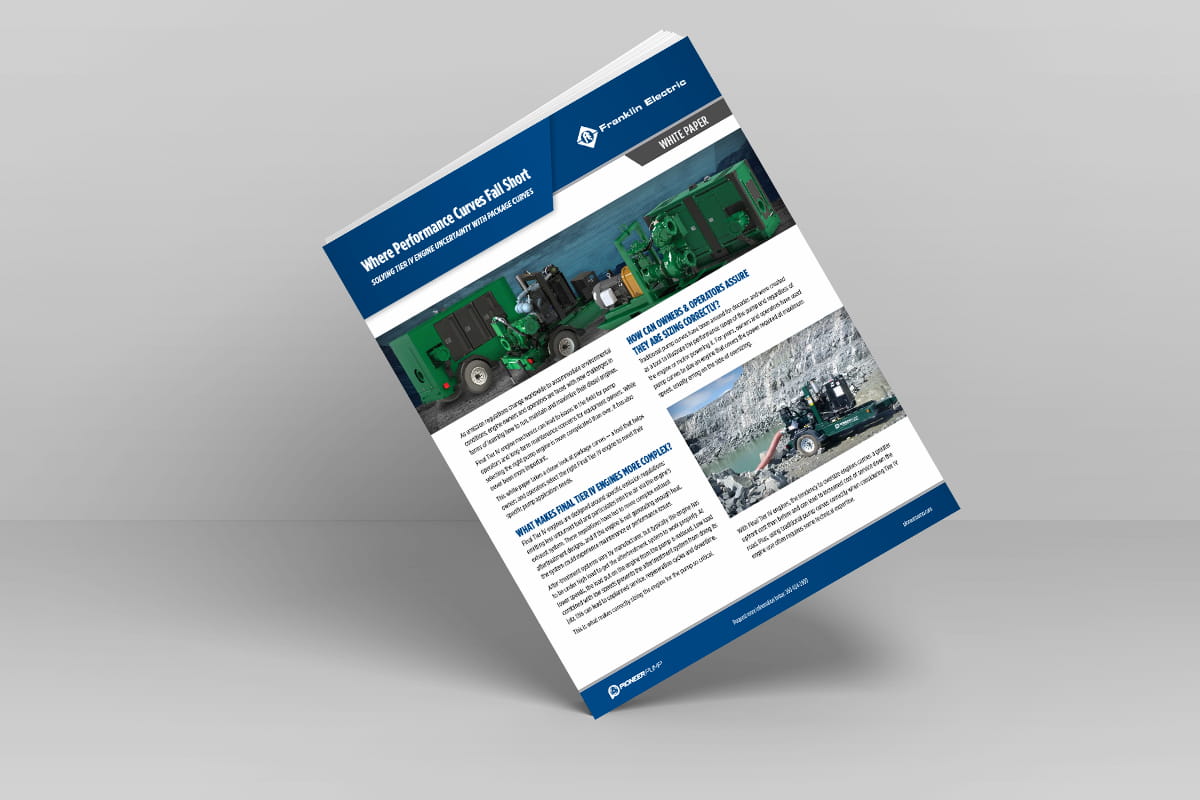 Size the Right Tier IV Engine for Your Pump with Package Curves
Sponsored by: Franklin Electric
Pump curves have been around for decades and were created as a tool to communicate pump performance. What they don't communicate is where you should operate your pump based on the engine driving it.
Package Curves transform traditional pump curves – taking them to the next level by adding a new dimension to the curve that shows how much of the curve is covered by the engine and where to operate to achieve optimal performance. Package Curves help owners and end users operate pump packages within the ideal zone – ensuring longer life, reduced maintenance costs and lower cost of ownership.
Fill out the form to download this white paper.
Sponsored by