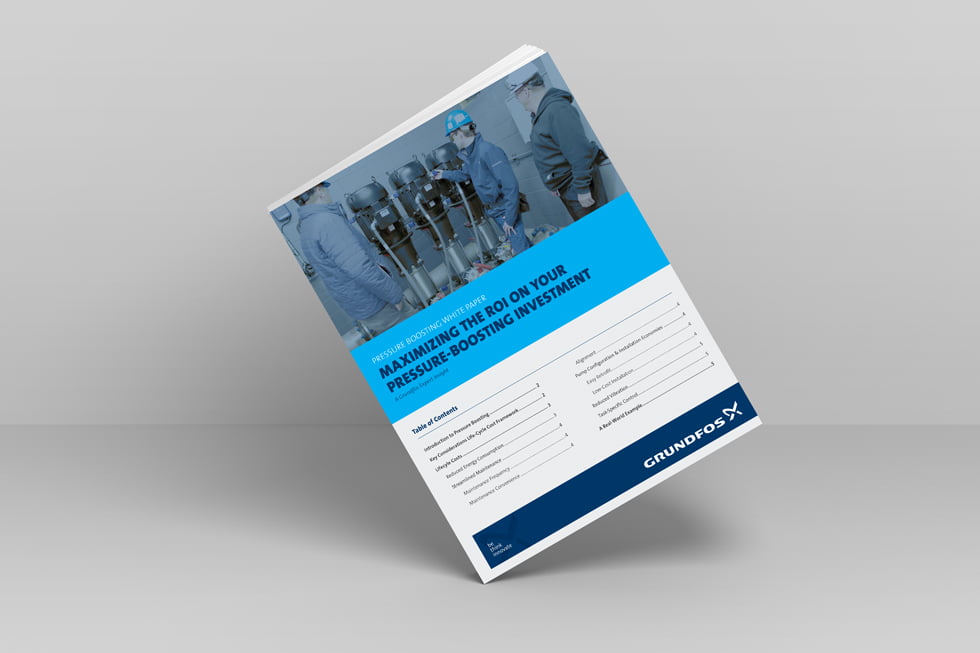 Maximizing ROI on Pressure Boosting Investments
Purchase costs for different types of pumps used in water distribution and industrial pressure-boosting applications can vary significantly. Whether end-suction pumps, split-case pumps, or vertical line shaft turbines, their price tag is only a small fraction of the total life cycle cost.
Most industry estimates peg energy as the largest single factor in pump life cycle cost — ranging from 40 percent to as high as 90 percent depending on the pump style and application. So, it makes sense to reevaluate traditional pressure-boosting pump selection in favor of total life cycle performance costs, not simply initial purchase costs.
This paper will discuss how to make the best decisions in selecting these types of pumps to save through energy efficiency as well as ongoing maintenance costs.
Fill out the form on this page to download this white paper.
Sponsored by