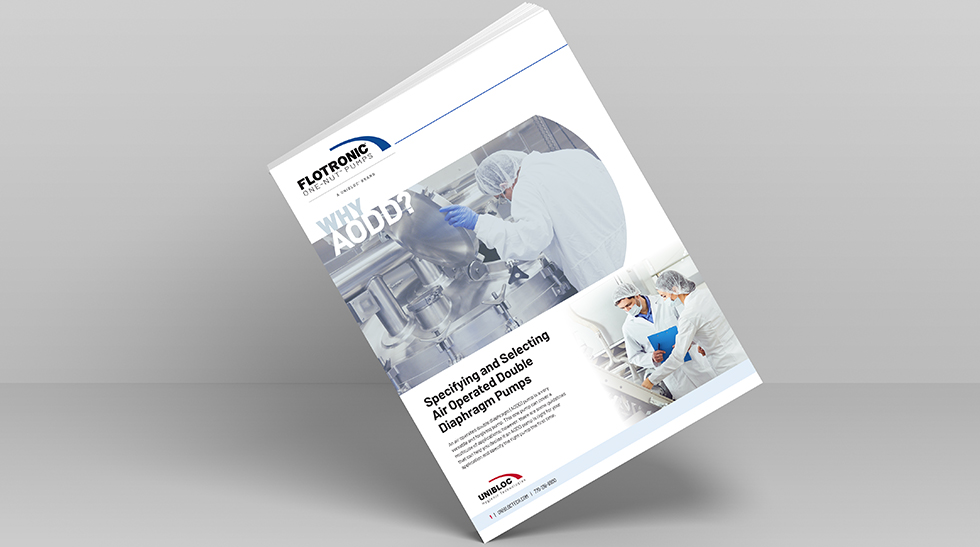 Find out if AODD pump technology is the right fit for your application
Air-operated double diaphragm (AODD) pumps are the most reliable pumps for transferring liquids and viscous fluids safely, efficiently, and precisely. Their versatile control operations, from flow to shear and from filtering solids to dispensing acute liquid measurements, make them ideal for use in a variety of industries and applications. And, with the unique One-Nut design of the Flotronic AODD, plant operators can cut their daily clean-in-place pump sanitation times from two hours for a standard AODD to just 20 minutes for a Flotronic AODD.
Learn how to spec the right AODD for your facility in this white paper, "Why AODD?"
Fill out the form on this page to download this white paper.
Sponsored by