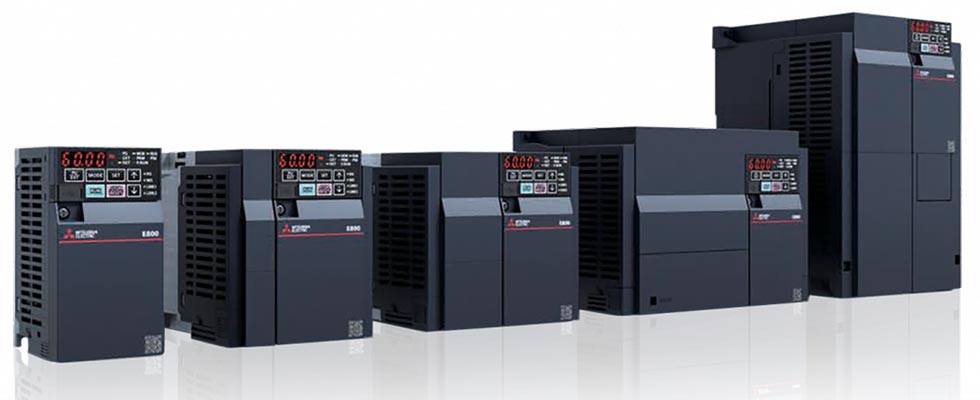 Energy-efficient VFDs are vital to meet the new regulatory standards.
Heating, ventilation and air conditioning (HVAC) systems in commercial buildings account for more than 40% of total energy use. As the demand for power continues to surge and electricity shortages become more common, new efficiency regulations have emerged. 
The United States Department of Energy (DOE) regulations for 2023 will save more energy and cut more emissions than any other standard ever completed by the agency. Over the next three decades, the DOE estimates that the new standards will:
cut HVAC energy usage by 1.7 trillion kilowatt-hours (kWh), or almost as much energy created by all the coal burned in the U.S. to generate electricity in a year
reduce carbon pollution by 885 million metric tons
save business $167 billion on utility bills over the life cycle of the equipment
DOE regulations for 2023 will affect many business owners. The regulations will impact commercial air conditioners, also known as rooftop units (RTUs), which cool about half of the total commercial space in the U.S. 
Building contractors will need to adjust structures to meet the new standards. Building owners will be required to make upgrades. Codes will differ state by state.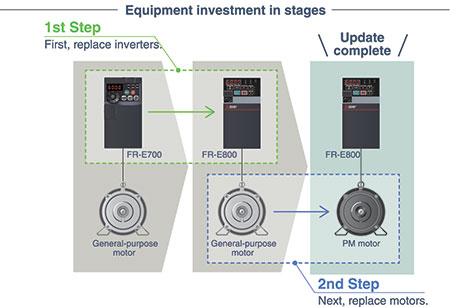 Reducing Energy & Waste Systemwide
Compliance for DOE regulations for 2023 involves all aspects of HVAC system design: compression, air management, heat transfer and integrated controls. Energy-efficient variable frequency drives (VFDs) can be incorporated to meet the new regulatory standards. While VFDs are not new, their ability to impact energy savings across the entire HVAC system is notable.
VFDs make it possible to increase the HVAC's motor speed during peak times and slow down as demand decreases. Savings occur during off-peak hours, which greatly outnumber peak load hours. Because new VFDs are smaller, they can now be installed in different parts of commercial HVAC systems. Today, VFDs can be installed in:
boiler pumps and condenser, where the VFD lowers energy usage
water pumps
cooling tower fans, where the VFD regulates the cooling tower fan motor. With fan applications, reducing the motor speed saves more energy than users might think.
chiller motor pumps, where the VFD regulates the flow of water through the system to meet cooling demand. As much as 30% of the total energy consumption of the chiller can be saved when VFDs are applied to condenser fans of refrigerant circuits.
Energy-saving VFDs are almost always used in new builds. Existing systems that apply constant speed motors with mechanical restrictions to deliver variable flow are candidates for energy savings
with a VFD.1
Implementing a VFD in a commercial HVAC system may result in energy savings of between 35% to 60%.
Other retrofit benefits:
Increased control over a wider range of flow rates and process controls, because VFDs can run a motor at a precise speed and apply a specific amount of torque or even stop at a specified position
Decreased demand charges, which further reduce energy consumption
More accurate assessment of what the load to the motor should be and what speed it should be running to optimize efficiency
Access to diagnostic data on system performance through enhanced tracking, which allows managers to proactively manage energy savings
Increased life span of the motor through reduced wear and tear
For efficiency retrofits, energy savings can be accumulated over time if the VFD supports permanent magnet (PM) motors. Building owners can replace inverters first and then replace the motors. There is no need to replace them all at once.
Maximizing Energy Savings
VFDs build in value beyond compliance with advances in quality, performance and maintenance capabilities. But if energy savings are the primary focus, here is what to look for to ensure maximum energy savings when procuring new VFDs.
UL Compliance
The biggest challenge with meeting the 2023 deadline may be meeting other national, international and regional requirements at the same time. One example is the new HVAC UL standards.
In order for the HVAC equipment to comply with UL 60335-2-40, make sure the VFD is compliant with UL 61800-5-1 and UL 2043 standards.2

Energy-Saving Monitoring
VFDs with built-in open network protocols like MODBUS, BACnet, EtherNet/IP and CC-Link IE TSN are ready
to integrate into building and energy management systems, so users can check cumulative power consumption.
Energy savings can be checked using an operation panel, output terminal or network. The built-in open network protocols also mean there is no need to purchase an external programmable logic controller (PLC) or option cards. This saves space, time and money.
PM Motor Compatibility
If the VFD has the ability to pair with a high-efficiency interior permanent magnet (IPM) motor, users can achieve even higher energy efficiency. A permanent magnet (PM) motor is more efficient because no current flows to the rotor (secondary side) and no secondary copper loss is generated.
Magnetic flux is generated with permanent magnets, so less motor current is required. All users have to do to enable energy-saving operation is set parameters. Auto-tuning to PM motors further contributes to energy savings by enabling optimum performance, higher torque and faster acceleration.
Advanced Optimum Excitation Control
With this control in place, a large starting torque can be provided with the same motor efficiency. Acceleration can also be achieved in a short time. And without any adjustment of parameters, energy-saving operation can be performed during constant-speed operation.
Power Regeneration
This function delivers energy savings by returning power from the inverter during regenerative driving. These returned energy savings can be supplied to another inverter, which in turn saves even more energy.
Many manufacturers already have RTUs and VFDs that are compliant with the new DOE regulations for 2023. The sooner users take advantage of these energy-saving systems, the better off their company and the planet will be.  
Read more Motors & Drives content
References
1. Building Services Management
2. Air Conditioning, Heating and Refrigeration (ACHR) News
Issue